Military opportunities should be considered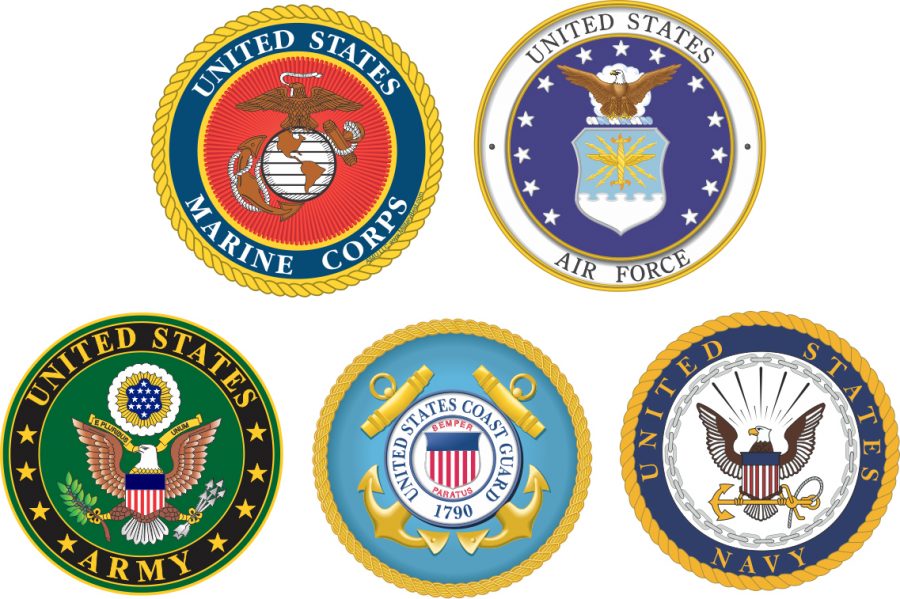 JROTC cadets recently received presentations from uniformed service members across the branches to expand their outlook on the military.
Freshmen through seniors alike learned about generous college student loan repayment plans for those who choose to enlist or commission as officers. They also learned about daily military activities, and even about jumping out of airplanes in the Army. Hoover cadets were granted this opportunity to immerse themselves in a culture which traces back several decades.
San Diego has been a respectable military town since the 20th century, nicknamed "America's Finest City" after proving to be a strategic naval access point to the Pacific after both World Wars. San Diego has the nation's largest concentration of military personnel, both active and retired, totaling over 240,000 veterans. This military legacy continues today in times of relative peace. Hoover students occasionally see uniformed service members occupying kiosks in the back quad with interactive physical challenges and information brochures about their branch. The Marine Corps brought a pull-up bar with prizes for volunteers and the Army National Guard brought an inflatable obstacle course for those willing to test their agility.
These incentives provided by military recruiters help them understand students and their needs through follow-up conversations. Marine Gunnery Sergeant Rodrigo Davalos recalls how the Corps helped him create a life plan to get back on track after high school, and he set up his booth in the back quad for that same reason: to help students plan for their future. He also hopes to clear up misconceptions about the military and dispel social stigmas against it. Most of all, he stresses the importance of graduating from high school.
While JROTC cadets are often the first to be presented with this information, it is open to every student who takes the initiative to participate at these events. While JROTC is military-based, its mission is not to prepare students for enlistment, but "to motivate young people to be better citizens."
In a 2017 Department of Defense poll, 14% of respondents in the 16-to-24 age group expressed a desire to serve in the military. At Hoover, the  JROTC program has approximately 200 students.
"Less than 10% of cadets join the military," said retired 1SG William Mercado, a co-instructor. "I don't know about the school stats, though."
At Army Staff Sergeant Carlos Suriel's office, 115 people joined last year from the San Diego area, including the small number of Hoover students that 1SG Mercado presented.
Military recruiters on campus provide insightful information on a possible career that seniors can consider and compare with others after graduation. For seniors, the list is long: get a job, apply for scholarships, go to college, choose a career field, etc. The military recruiters on campus are another resource that seniors can utilize to help them weigh their choices and make life-changing decisions, whether they be military or not.
About the Writer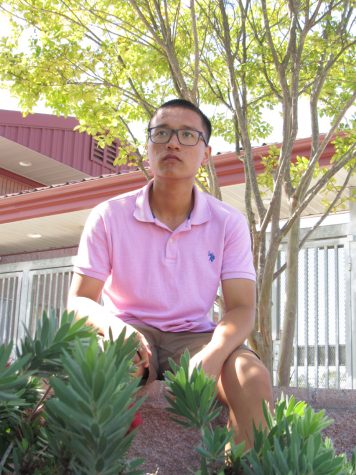 Thuan Tran, Staff Writer
Thuan Lai Tran is a 17 year old senior at Hoover High School, and in the SABE Academy as well as taking part in the JROTC. Thuan likes to play guitar,...