BEWARE what lurks in the dark…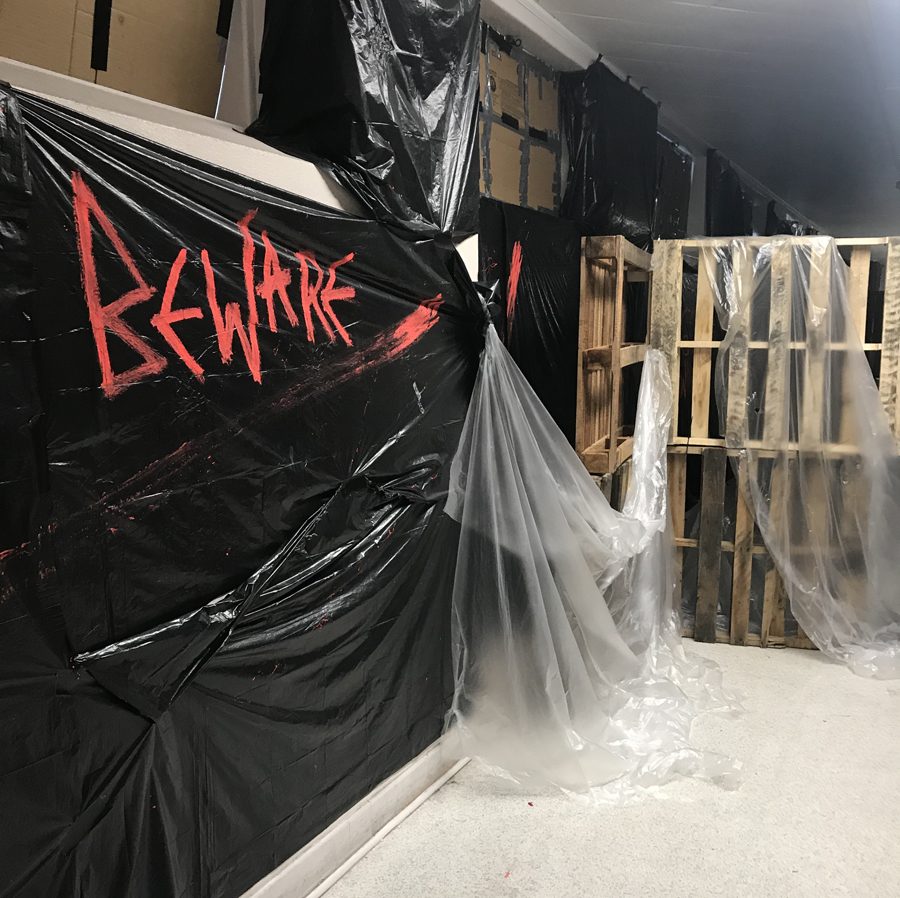 Hoover's annual haunted house took place on October 28, 29, and 30. This year it was called "BEWARE," and it is the 12th year that the Hoover drama department has created and built the annual haunt.
"I can't believe it's been 12 years," said Hoover alumni, and founder of the annual haunted house, Rocio Hernandez, class of '09. "When Mr. Heu said 'sure why not,' I was excited because I had asked three times before."
However, the drama department did not have any money, so Mr. Heu donated $100 from his own pocket, and everything in the first house was 'beg, borrow, or steal." Each year the haunted house is a huge success with students screaming and screaming again and again. Every year it becomes more frightening.
The haunted house was located in the 300 building, which was a challenge. Each night, when it was over, the students had to put all the classrooms back for classes the next day.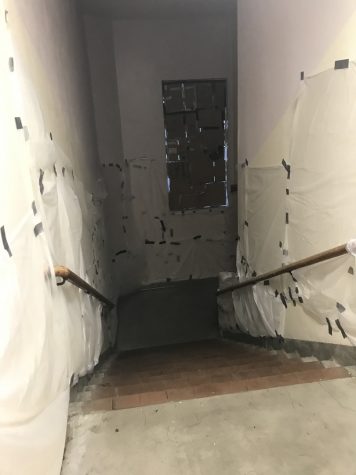 My experience in the haunted house was great. I went the first day and it was very unpredictable and fun. Although there was a line, the waiting time wasn't long and the line shortened quickly. Also, if you were thirsty or hungry, you could buy a snack or drink from one of the several clubs outside the 300 building. While waiting in line, you could hear people screaming and it made me nervous yet more excited.
"We saw it on social media," said Cindy, and 8th grader from Horace Mann. "We plan on coming to Hoover next year."
The actors did a great job staying in their character and they provided a good scare. They startled my friends and I many times but we had fun. I would absolutely go in twice and it was definitely worth my money. The decorations were very creative and frightening. If you missed BEWARE, be sure to visit next year when it will be in the new performing arts building!
About the Writer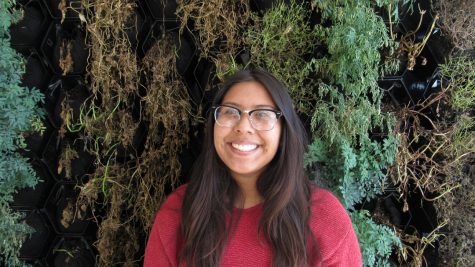 Denyse Lopez-Hernandez, Staff Writer

Denyse Lopez-Hernandez is a 16 year old, and was born on November 11, 2002. Denyse is  currently a senior at Hoover High School. She is in the health...