Hoover Homecoming 2019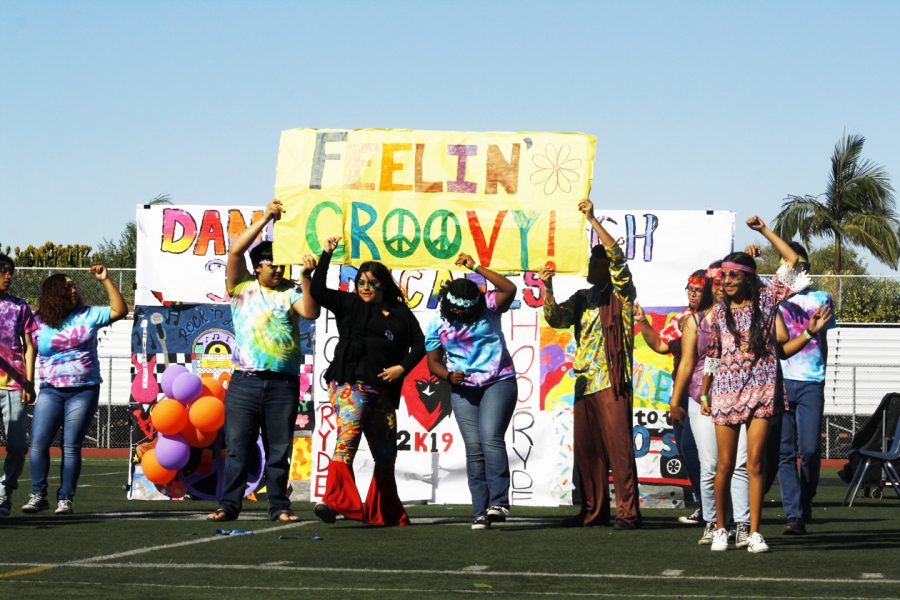 Hoover High School welcomed November with its Homecoming Rally last Friday to celebrate Hoover's extensive 90-year history. Freshmen, sophomore, junior, and senior classes were well-represented on the bleachers. Students with organization-specific commitments filled the rows for JROTC and Choir. Our JROTC Color Guard initiated the event with the Presentation of Colors to the backdrop of Hoover Choir singing the Alma Mater and National Anthem.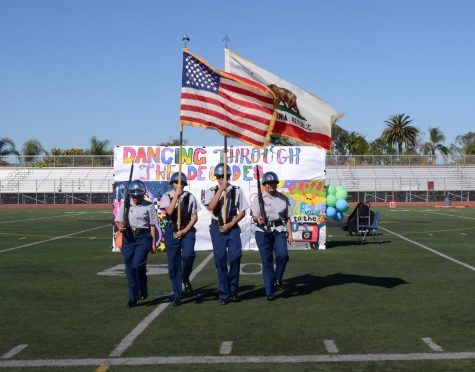 With such a large event, we could not have forgotten our staff with the football player staff appreciation. Hoover cheerleaders exhibited an intricate routine and then formed a tunnel for varsity football players and their chosen staff member to promenade through. The team was acknowledged and sent off with warm wishes to their final game of the year. Royal Court nominees were also announced and winning candidates were finalized during the football game.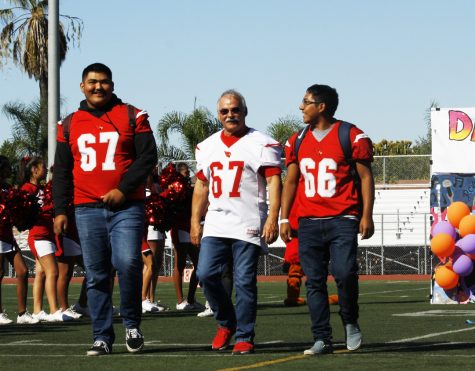 This year's skit tagline was "dancing through the decades." Freshmen danced to the `50s, sophomores to the 60s, juniors to the 70s, and seniors to the 80s. Good vibrations filled the stadium as songs like Twist and Shout, Stayin' Alive, and Beat It roused up everyone's internal rhythm. Flamboyant costumes were arranged and worn by dance members to reflect the nostalgic feel of their respective decades. After the performances, torrents of applause greeted each group. During the short breaks in between class performances, teachers and staff (including Mr. Babineau) had friendly competitions based on startling ideas like wrapping them in toilet paper to mummify them and hula-hooping. After careful consideration of every class, the junior class of 2021 came out on top and won the title of best performance.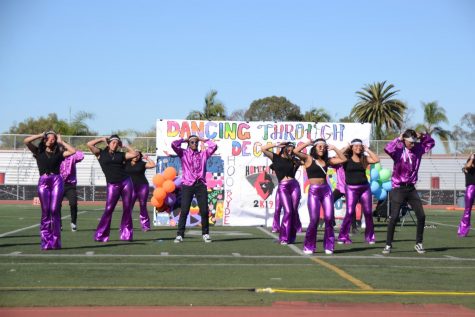 As students settled down and started to leave the stadium, JROTC cadet leadership conducted a Battalion Parade March around the track to display their discipline as a drilled unit. Unique musical cadence calling kept cadets on step and radiated the rally's celebratory moods. The first social event of the Hoover school year was a success and set the standard for events to come. Hail Hoover High!
About the Writer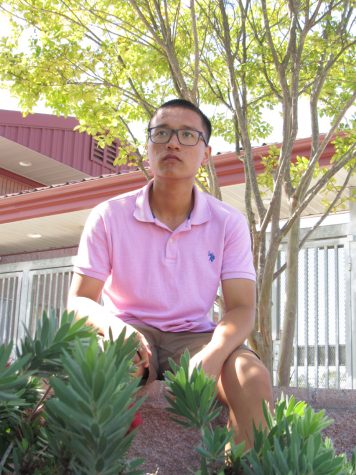 Thuan Tran, Staff Writer
Thuan Lai Tran is a 17 year old senior at Hoover High School, and in the SABE Academy as well as taking part in the JROTC. Thuan likes to play guitar,...