Under the disco ball
This year's 2020 Hoover High School Homecoming dance was held on Saturday, November 2nd, in the Hoover High School Big Gym from 7-10 pm.
The theme of this year's homecoming was "Dancing through the Decades".  The Big Gym was decorated with balloons, lights, and a massive disco ball that sparkled brightly as students danced under it.  As students entered the gym, they were handed some glow in the dark accessories like braclets, glasses and hats. Students packed the dance floor once the DJ played a popular song that was known by many.
Students were also treated with some delicious food and desserts.  Students were able to get some mouthwatering tacos from the taco truck. They were able to choose between three different types of meat including: carne asada, adobada, and fish. With the tacos they were also given an agua fresca of their choosing, with options being horchata, pina, and jamaica. Students were also given the option of either having a soft serve ice cream cone or a fruit flavored slushie for dessert.
"Party was great, food was even better," said senior Roberto Ramirez.  "And the people who I shared the dance with were the best."
If students got tired from dancing and wanted to take a break they could have taken a breather in the lounge area or go play some games at the game truck. In the game truck students were able to play Guitar Hero, Super Smash Bros., FIFA, Just Dance 2019, Mario Kart, and Super Mario Maker 2.
"It was a fun experience for my last hoco year," said senior Cynthia Martinez.  "But I wish that the DJ had been better. He talked a lot and the song choices weren't great."
Students were also very photogenic with the two photo booths that were available to students to take photos at. One photo booth was outside and the other one was inside the gym with fun random props that students could use to take photos with.
"My experience at homecoming was eventful. I personally felt like I was apart of a movie that I have always dreamt of like in 16 candles," said senior Lizette Motta.  "Yesterday homecoming was a success! I just wished they played more good and a variety of songs to dance too."
About the Contributors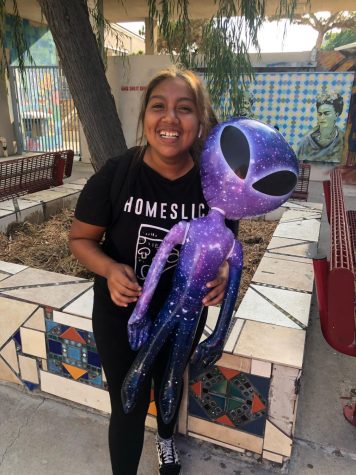 Angie Galan, Editor-in-Chief
Angela Galan Martinez is a senior and part of the ALMA academy. She has attended Hoover High School for all four school years. She is the class of 2020...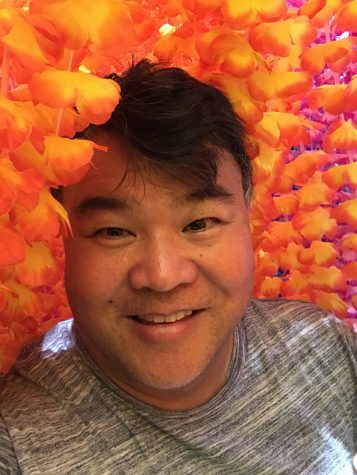 Mr. Michael Heu, Adviser
Mr. Michael Heu is the advisor for publications which includes the yearbook and The Cardinal website.  He is in his 14 year at Hoover and wouldn't want...