Juliana Pham
Juliana Pham was born on November 25th, 2002 in San Diego, California. She is currently a senior here at Hoover High School. She is the youngest of four siblings, two brothers and two sisters. Juliana can be described as a very charismatic and energetic person. Someone who can make your day light up just by talking to her.
Some fun facts about Juliana are that she got accepted into Cardinals Interact, which helps prepare students for college and has personally helped her with her college applications. Something else about Juliana is that she was also been in Volleyball for four years, it is something she is very passionate about especially since it requires sacrificing a lot of her free time. It has taught her how to be more responsible and has showed her how team work really works. In addition, she has also been in ASB throughout her four years, which has helped her grow as an individual. It has even inspired her to pursue business or marketing as her major. This is because planning and organizing events is something she really enjoys doing and she hopes to be able to continue doing it after high school.
About the Writer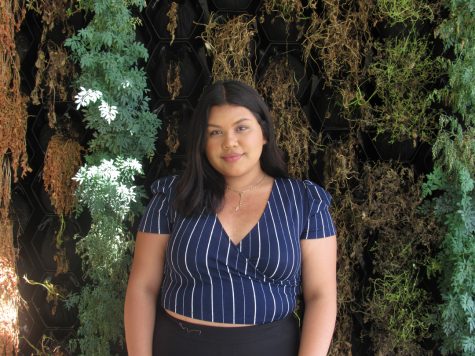 Miryam Fajardo, Staff Writer
Miryam is a 17 year old student who defines herself as optimistic and responsible. An amazing thing about her is that she is a big family person, she loves...