A program worth considering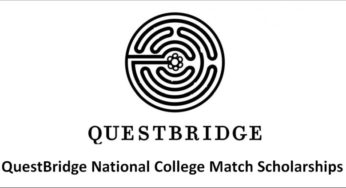 Affording college can be a burden for many of our Hoover families. Although financial aid is plenty through California grants and scholarships, Hoover students usually find community colleges and in-state universities the most affordable based on the amount awarded. Private universities, on the other hand, are commonly more expensive. A cloud of uncertainty looms over them and students do not apply as often. Yet, these institutions are seeking to engage more students who excel academically despite a low-income background.
QuestBridge is a program that matches seniors to higher education institutions willing to grant full four-year scholarships, worth over $200,000 each. Among the 40 QuestBridge partners are Yale, Princeton, Columbia, Dartmouth, Stanford, MIT, and more. It sounds too good to be true, but our sharpest Hoover Cardinals deserve these equal opportunities.
There is no hard cutoff for prospective applicants, but the average statistics to consider are a 3.90 GPA and a 1310-1450 SAT or a 28-33 ACT. For seniors, the QuestBridge National College Match application replaces the Common App for applying Early Decision to up to 12 QuestBridge partners. Two letters of recommendation are required from teachers to reinforce an applicant's qualifications. In addition, the application's essay questions are better formatted to accommodate the strengths and extenuating circumstances that are unique to the low-income experience.
In the 2019-2020 school year, QuestBridge had 14,926 applicants. 5,842 students became finalists after the first phase of application reading conducted by QuestBridge. Then, those finalists, if necessary, were required to submit supplementary materials to their ranked colleges. In the second phase of application reading, the admissions committee at the colleges themselves read through each finalist's application. After the entire process, 1,127 outstanding finalists matched to their dream colleges!
QuestBridge does not stop there for supporting low-income students. For finalists who did not match, the early application is rolled over to QuestBridge Regular Decision, where another 2,500 or more finalists are expected to earn admission. More supplementary materials may be required. The financial package for QuestBridge Regular Decision scholars is also very generous, but can require a small parent contribution.
QuestBridge "designs and builds programs for talented low-income students to access and navigate exceptional educational and life opportunities" by reaching out to juniors through the College Prep Scholars Program. It acquaints juniors with the college application process and equips them with the confidence to know that they are worthy of attending a prestigious college. These resources are provided by a full scholarship to a summer program at a QuestBridge partner school, if the applicant becomes a finalist. Other opportunities for juniors are the Quest for Excellence awards, scholarships that vary from a new computer to funding for college partner visits.
I was a QuestBridge Finalist and Match Scholar. I went through this process with five other applicants, two of whom were finalists. I am fortunate to know where I will be going this fall. Dartmouth College was kind and generous to give me such an opportunity. As for my friends who did not match, I am rooting for their success from the bottom of my heart in the Regular Decision cycle. I certainly know how anxious writing essays and submitting them can be. I hope that we can finish this Quest together.
The upcoming 2020 College Prep Scholars application cycle is almost here for juniors in February. The National College Match application cycle for seniors opens August this year. Students and teachers will benefit immensely by marking these dates and preparing for the Quest. Truly, QuestBridge will be another resource that puts our school on a college-bound path, thereby opening doors that were never there before.