Jimi Hendrix
In honor of Black History Month, every day The Cardinal will feature a prominent person who has contributed to society.
James Marshall "Jimi" Hendrix was born on November 27, 1942, and was an American rock guitarist, singer, and songwriter. His mainstream career lasted only four years, but he is widely regarded as one of the most influential guitarists in history and one of the most celebrated musicians of the 20th century. The Rock and Roll Hall of Fame describes him as "the greatest instrumentalist in the history of rock music".  Hendrix was inspired by American rock and roll and electric blues.  Rolling Stone declared him the Performer of the Year in 1968 and ranked Hendrix the greatest guitarist and the sixth greatest artist of all time.
By 1969, Hendrix was the world's highest-paid rock musician. In August, he headlined the Woodstock Music and Art Fair that included many of the most popular bands of the time.  Hendrix's performance included a rendition of the US national anthem, "The Star-Spangled Banner", with copious feedback, distortion, and sustain to imitate the sounds made by rockets and bombs. Contemporary political pundits described his interpretation as a statement against the Vietnam War. Three weeks later Hendrix said: "We're all Americans … it was like 'Go America!'… We play it the way the air is in America today. The air is slightly static, see."
Though talented, his lifestyle was influenced by drugs and alcohol. Sadly, this talented artist died on September 18, 1970.
About the Writer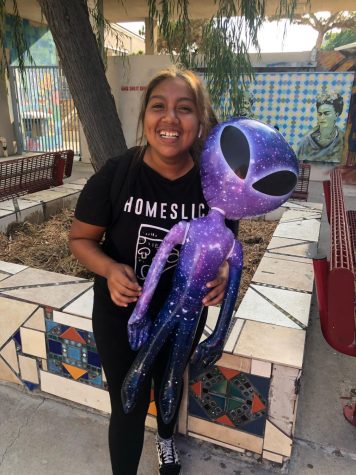 Angie Galan, Editor-in-Chief
Angela Galan Martinez is a senior and part of the ALMA academy. She has attended Hoover High School for all four school years. She is the class of 2020...