Janina Simmons
In honor of Black History Month, every day The Cardinal will feature a prominent person who has contributed to society.
Sgt. 1st Class Janina Simmons became the first female African-American soldier to complete the U.S. Army Ranger School course on April 26, and on her first try.
"I'm excited. It's surreal," Simmons told Connecting Vets about making history. "I'm humbled to be here … 62 days of training and I made it the first time through."
Rangers are "the best-trained soliders in the world" and they are conditioned to engage in close combat and direct-fire battles. There is a high level of failure in the grueling three-phase program. According to Army Times, about 34 percent of Ranger candidates repeat at least one part of the course.
Simmons, who is based in Fort Jackson, South Carolina, took to Facebook to let the world know she did not do this alone. It was her girlfriend that gave her the support she needed to meet this milestone.
"She stuck with me and was more than supportive," Simmons wrote, sharing a picture of her with her girlfriend at graduation. "I didn't do that, WE did that."
It was reported that Simmons and her girlfriend got engaged at the graduation.
About the Writer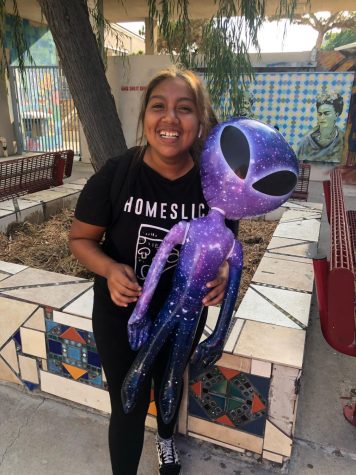 Angie Galan, Editor-in-Chief
Angela Galan Martinez is a senior and part of the ALMA academy. She has attended Hoover High School for all four school years. She is the class of 2020...