The pandemic takes a toll on students
Three senior staff writers express how the pandemic has affected them.
Zabiba Abdi
The pandemic has ruined my senior year but most importantly my education. I am having a hard time with school work and have some questions that I needed help with. I tried to reach out to my teachers and also my counselor, and thankfully some responded, but it's just that everything doesn't feels so great. I am lost as everyone is right now and I won't blame anyone since I know they are trying to help us as much as possible and it might take a while.
I am very worried about my grades and classes as we are adjusting to online school and I am not used to that and I know a lot of students feel the same. I am worried I will procrastinate since I don't have anyone to help me or to guide me physically. I also have anxiety about my grades dropping. Currently all my classes are hard, especially my college class. It's super hard. I have zero motivation to do anything right now and that frightens me. To be honest, writing this took me a while. That's how bad I am procrastinating right now. Everything feels unfamiliar and it's hard for me at the moment.
Isaiah Price
I miss playing sports and being active around school since I came off of an injury and recently got back to doing a sport in months, and now it is cancelled because of the epidemic and I only did one big track meet. I still keep busy and watch highlights but I miss being an athlete and staying fit like heavy work outs. I dislike staying home and not going to school and seeing different people and my favorite teachers.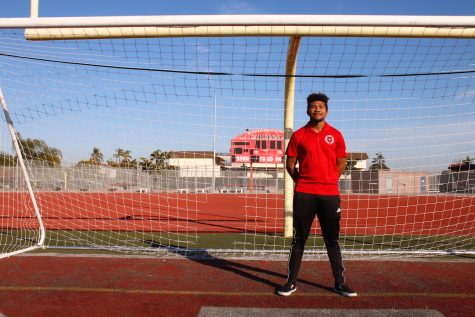 I miss my principal and friends. This pandemic has changed my life in a lot in ways that I haven't seen but it's all for the good. I'm actually doing more than I've ever done because of this time gap. I realize how all my other years had ups and downs, but I made it into my senior year and four months away from graduation.  All of sudden something tremendous happens and it's devastating! I can't enjoy prom or grad-nite and this means a lot to me, and everyone, and I get that it is taken away because of a virus. Now, people don't realize their non-compliant actions puts everyone at risk and it's so bad.
Luis Ordonez
I would have loved to enjoy my senior year to the best that I could because I know that after the last day of school, I would not see many people for a very long time. It makes me sad that the day that I would say goodbye to everybody, will not happen. Many of my friends are deciding on moving to schools away from San Diego and I hate how I was not able to spend more time with them as much as I wanted too.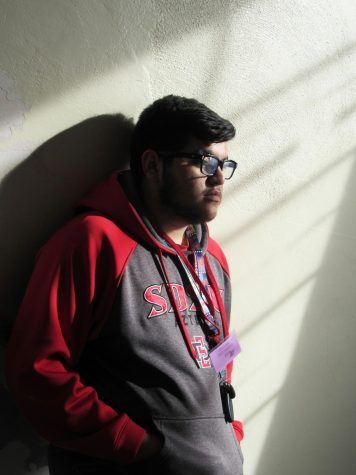 Through the course of my school years, all I wanted to do was graduate and make my family proud, especially my mother. I wanted to walk through those stairs and staff to get my diploma I worked 12 years for but now I might just receive my diploma through the mail instead of receiving it with the handshake of Mr. Babineau. I really miss being on campus. I miss all of my classmates and teachers. I would have loved to go back with everybody I met over the years. If I had just one chance to do anything, I would have gone back to do it all again.