Community colleges will be online come fall
Community Colleges in San Diego will likely remain on an online system of higher education in the upcoming fall semester due to the COVID-19 pandemic.
The San Diego Community College District was the first of all the other higher education schools in San Diego to decide to stay in an online system into the fall semester.  According to the San Diego County Health and Human Services Agency, coronavirus cases in San Diego rose to 6,140 total positive cases since February 14, 2020.  Back in late March, The San Diego Community College District decided, for the safety of their students and others, they would move from on-campus learning to online distance learning for the remaining spring semester.
The transition was a new one to almost all its students, but especially teachers who had a week of professional development training prior before classes resumed online. With the upcoming fall semester, The San Diego Community College District came to the decision that the fall semester will be conducted primarily online and via distance learning. However, they are planning and hoping to have some exceptions for three specific labs including: science labs, career-technical labs, and nursing and allied clinical labs. These courses might need to conduct their actual classes online, but will have students in their labs on campus. They plan to do the labs in a healthy and socially distant manner while on campus.
The Presidents, Vice-Presidents, Department Chairs and others under The San Diego Community College District will be tasked with developing the details for the upcoming fall semester format. They are determined to give their student the best possible learning environments and instructions during this current global situation. As of now the Chancellor's Cabinet has begun to discuss their possible plans for classified professionals and administrators who are currently working remotely at home.
About the Writer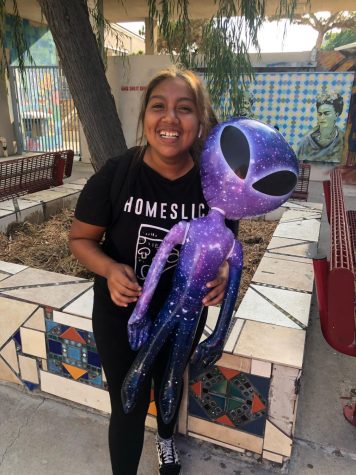 Angie Galan, Editor-in-Chief
Angela Galan Martinez is a senior and part of the ALMA academy. She has attended Hoover High School for all four school years. She is the class of 2020...