An end of an era
Souplantation was a United States based chain of all-you-can-eat buffet style restaurants based in Southern California. The first location opened in 1978 in San Diego, California. Souplantation, and its sister restaurant Sweet Tomatoes outside of Southern California, specialized in fresh salads, soups, offering a large salad bar, and pastas. They also offered bread, muffins, and pizza, which was all baked on the premises.
Their goal was to turn their restaurants into a place of creation, from the inception of their restaurants concept, down to the very meals their guests were able to make using the farm-fresh menu items at the salad bar and buffet. The restaurant temporarily closed its 97 locations in March 2020 because of uncertainty due to the COVID-19 pandemic.
However, on May 7, 2020 the closure was made permanent. The parent company Garden Fresh Corp cited concerns that new federal guidelines recommending an end to self-serve stations would prevent local health departments from granting permits to restaurants with salad bars and buffets.
"The FDA had previously put out recommendations that included discontinuing self-serve stations, like self-serve beverages in fast food restaurants, but they specifically talked about salad bars and buffets," said John Haywood, CEO of Garden Fresh. "The regulations are understandable, but unfortunately, it makes it very difficult to reopen. And I'm not sure the health departments are ever going to allow it."
The closure comes as restaurants in California and across the country struggle to remain financially solvent amid a pandemic shutdown that has forced eateries to close dining rooms while allowing only curbside pickup and delivery. That sort of temporary pivot didn't work for Souplantation confirming that the temporary shutter will in fact be permanent, telling the San Diego Union-Tribune that the company worked for eight weeks to overcome the financial challenges caused by the pandemic, but that it was ultimately unsuccessful.
"We could've overcome any other obstacle, and we've worked for eight weeks to overcome these intermittent financial challenges," continued Haywod. "But it doesn't work if we are not allowed to continue our model."
Souplantation was a comfortable and affordable dining option in San Diego.  It wasn't uncommon that working there was a high school senior's first job.  It was not set-up for delivery or curbside takeout.  Their endless soft serve ice cream will surely be missed.
About the Writer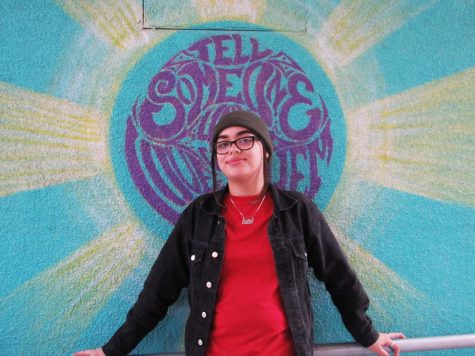 Cathy Arrieta, Staff Writer
Catherine Arrieta Reynoso is 17 years old, and is a senior at Hoover High School and part of the ALMA academy. She was born on August 8, in Tijuana, Baja...