Cassandra Hernandez
Cassandra Hernandez is a senior at Hoover High School and one of  my closest friends and is a really nice person who will always listen to you if you have something to say or if you need someone to talk with. Cassandra´s favorite food is pasta or any Mexican dish.  Her favorite type of music is Pop and her favorite sport is Cheer.  She is also part of Link Crew.  She has gone through a lot but she have never give up and she keeps working hard everyday even during quarantine.
Quarantine has definitely been an adjustment since she is not use to ¨homeschooling¨ herself.  She have struggled a lot but her schedule is still the same, and though if anything, she is even busier than before with meetings and assignments.
She is honestly bummed out she will be finishing her senior year in quarantine. Cassandra also feels sad because she would not be experiencing her first semester in person at San Diego State University.  She misses learning in person.
¨Personally I feel like I grasp concepts easier because I have someone to ask questions right then and there.  Now I have to learn from a computer which totally does not work with me but somehow I have managed to work with it¨
About the Writer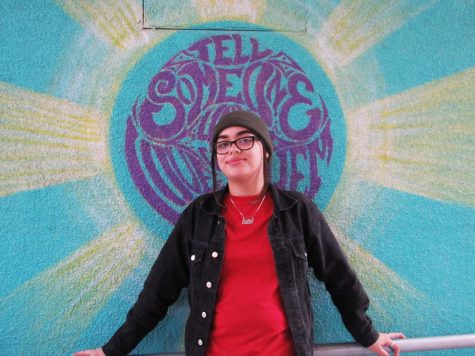 Cathy Arrieta, Staff Writer
Catherine Arrieta Reynoso is 17 years old, and is a senior at Hoover High School and part of the ALMA academy. She was born on August 8, in Tijuana, Baja...