Cultural traditions disrupted
Before the shutdown the things that were normal like commuting to school, hanging out with friends just walking around with no masks on was something I really missed and realized I took it for granted. When everything goes back to normal, I want to do all those things with a more grateful heart other than that I have no other wishes for the year. I was just looking forward to summer break but now the break is getting longer and tiring than I thought. I keep losing track of time and days while staying at home. Which makes me look forward to going back to school.
When San Diego slowly opens my plan is to go outside. Before the outbreak, my family decided we would go to the zoo since it has been a long time we have gone or done anything together but that was canceled so if we get a chance, I want to go to the zoo. Actually we were planning to go there with my family this summer and of course celebrate Eid together this year.  Eid is the "Festival of the Breaking of the Fast" which is a celebration after the month-long dawn-to-sunset fasting of Ramadan. Unfortunately, we won't get to do that together which is really disappointing. I hope when everything opens up we could get to celebrate Eid, but I think it will take a long time before it opens so maybe make up for the next upcoming Eid.
I thought staying home would be the time to get extremely productive but I was wrong because you feel stuck and lost sometimes. Getting to roam outside freely was something I took for granted. I miss getting up in the morning and going to school which I never thought I will ever miss. I mostly looked forward to shopping for Eid clothes but the malls were closed. I was really disappointed because I didn't get to celebrate Eid as usual and it didn't feel like one either.
About the Writer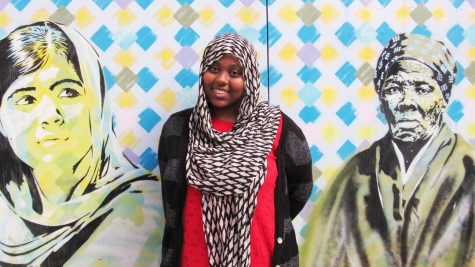 Zabiba Abdi, Staff Writer
Zabiba Abdi is a senior at Hoover High School. She has two siblings. She was born in Ethiopia and moved to Kenya when she was young. She lived in Kenya...