Frida Kahlo
In honor of Hispanic Heritage Month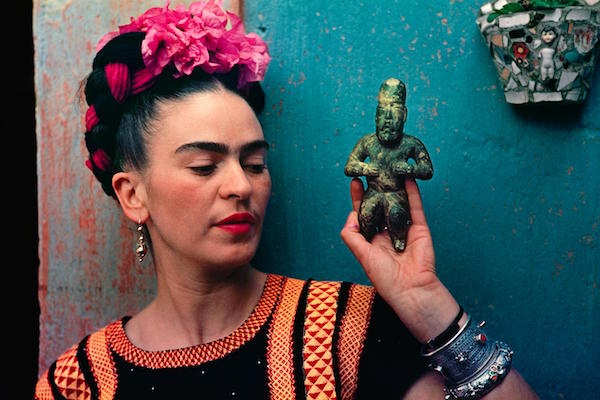 Magdalena Carmen Frida Kahlo y Calderón also known as Frida Khalo was a Mexican painter known for her many portraits, self-portraits, and works inspired by the nature and artifacts of Mexico. Inspired by the country's popular culture. Her paintings often had strong autobiographical elements and mixed realism with fantasy.  Kahlo has been described as a surrealist or magical realist.
Kahlo was born on July 6, 1907, in Coyacán Mexico. Kahlo spent most of her childhood and adult life at La Casa Azul. In 1927 Frida was interested in the politics and art that led her to join the Mexican Communist Party where she met artist Diego Rivera. She married Rivera in 1929. During her 1920s and 1930s she was traveling and during that time, she developed her artistic style. Kahlo had been a promising student headed for medical school until she suffered a bus accident at the age of eighteen, which caused her lifelong pain and medical problems. During her recovery she returned to her childhood hobby of art with the idea of becoming an artist.
Following her separation from Rivera, Kahlo moved back to La Casa Azul and, determined to earn her own living, began another productive period as an artist, inspired by her experiences abroad.  She painted several of her most famous pieces during this period, such as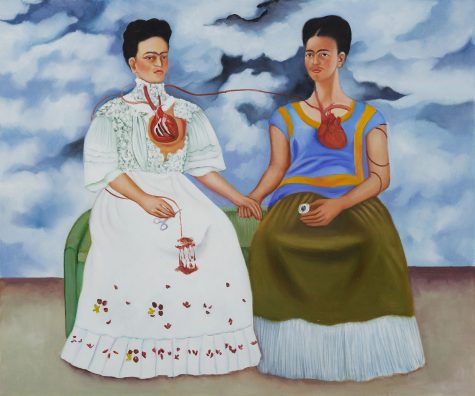 The Two Fridas (1939)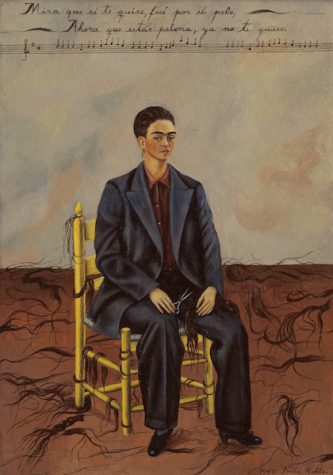 Self-portrait with Cropped Hair (1940)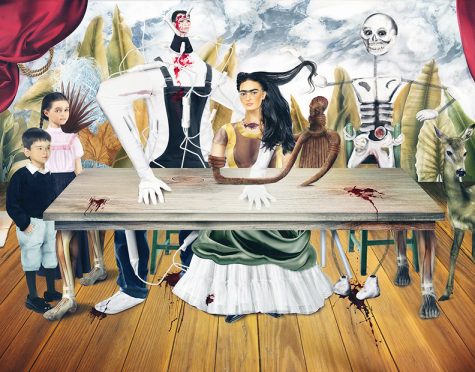 The Wounded Table (1940)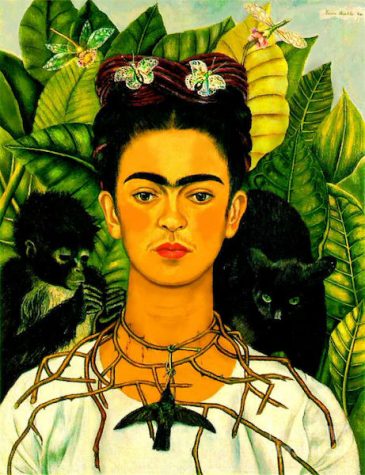 and Self-Portrait with Thorn Necklace and Hummingbird (1940).
During the latter part of her life, Frida spent most of the year in Hospital ABC in Mexico City, where she underwent a new bone graft surgery on her spine. It caused a difficult infection and necessitated several follow-up surgeries. She then dedicated herself to focusing on politics because of her health.  She had rejoined the Mexican Communist Party in 1948.  she made a public appearance on 2 July 1954, participating with Rivera in a demonstration against the CIA invasion of Guatemala. The demonstration worsened her illness, and on the night of 12 July 1954, Kahlo had a high fever and was in extreme pain.  At approximately 6 a.m. on 13 July 1954, her nurse found her dead in her bed.  Kahlo was 47 years old.
About the Writer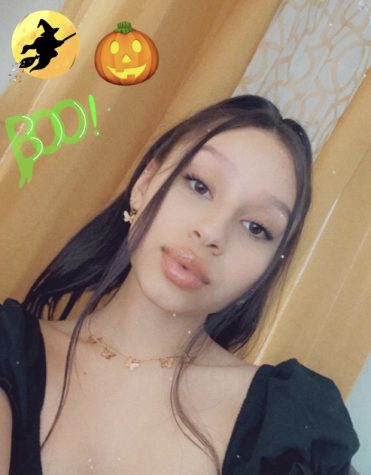 Elizabeth Rivera, Staff Writer
Elizabeth Rivera was born on October 31. She is in 12th grade. She will graduate next year. She was born and raised here in San Diego. She is taking publications...