Ellen Page
In honor of LGBTQ+ History Month
Ellen page was born on February 21, 1987 in Halifax, Nova Scotia, Canada. She is a Canadian actress and producer. The actress came out as gay during the Human Rights Campaign's Time to Thrive conference in 2014, during which she gave a  powerful 8-minute speech about the internal turmoil she endured as a closeted actress in Hollywood.
Since her public coming out, Page has made strong efforts to bring LGBT issues to the forefront, serving as host of Vice's upcoming travel series Gaycation (for which Page will visit cities around the world and explore different perceptions of LGBT culture) and taking on the role of an out gay woman in Freeheld, a romance drama centered on the fight for gay rights.
In an interview with Time, Page also revealed that she is currently working on two upcoming projects that will have gay storylines. On the lack of representation of minority groups in Hollywood, she said, "I want to see gay stories, of course, because I'm gay, and I want to connect to a reflection of my life on film. But I also want to see what it's like to be a young Native person, African-American, African-Canadian. Hopefully that will keep changing."
Here is the biggest public change since Page came out – the product of her acting is not the film, but instead the activism. The film is just the thing she does to make strangers listen. "Yes, but, I mean, I almost feel bad agreeing, because I think of the activists I've met who spend decades of their lives sacrificing so much in order to create substantial change. They're the ones who should be listened to."
In her Facebook post about sexual abuse in Hollywood she listed people who had led the fight, including Marsha P Jhonson and Audre Lorde. "If I can amplify their voices," she says, "then that's my aim."
About the Writer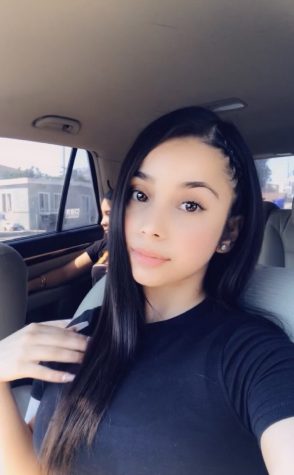 Leilani Llamas, Staff Writer
Leilani llamas was born on June 20, in San Diego California. She is 17 years old and currently in the 12th grade. She attended middle school at Bellevue...