Janelle Monae
In honor of LGBTQ+ History Month
Janelle Monae is a woman from a sprawling working-class family in Kansas City.  She grew up to be a superstar singer-songwriter, actor (Moonlight, Hidden Figures, Amazon's series Homecoming), and CEO of her own record label, Wondaland. In a cover story for Rolling Stone, Monáe revealed herself as a "queer black woman" just before the release of her groundbreaking, queer-infused album Dirty Computer.
Janelle used her platform to speak out against police brutality and also to amplify the voices of women, black and brown people, and LGBTQ people. She speaks proudly of her identity and says that no one should be ashamed of who they are.
"I think it's important for people to be proud of their identity." ~ Janelle Monae
She is not ashamed of being a young queer black woman in America.  She is proud and holds her head up high.  Janelle wants young girls, boys, gay, straight, queer people that are dealing with their sexuality that they shouldn't feel left out or being bullied for being unique.  Janelle said that while she's proud of the progress made in supporting women, the industry is still severely lacking in queer visibility and acceptance. She considers herself a free woman and doesn't care about what the world has to say about her and what she identifies as.
She dedicated her new album, Dirty Computer, to young LGBTQ boys and girls. For years she avoided questions of her sexuality using the canned response, "I only date androids." Janelle worries that she won't be as interesting as the characters she's created: "What if people don't think I'm as interesting as Cindy Mayweather?"
About the Writer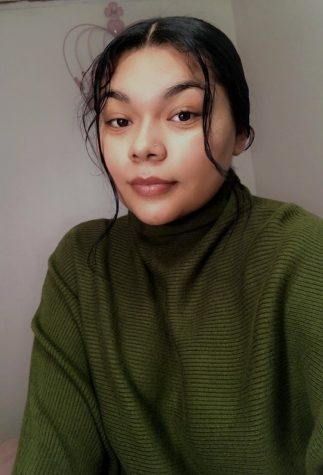 Emely Naves, Staff Writer
Emely Naves was born on May 16, in San Diego. She grew up in City Heights.  She is taking publications because she wants to be more involved in the school...