RuPaul
RuPaul Andre Charles is an American drag queen, actor, model, singer, songwriter, and television personality. Since 2009, he has produced and hosted the reality competition series RuPaul's Drag Race, for which he has received eight Primetime Emmy Awards. RuPaul is considered to be the most commercially successful drag queen in the United States.  There's currently 12 seasons and in each season, drag queens have to compete against each other by doing certain challenges. At the end of the show the person who wins gets the title of America's Drag Superstar and 100k.
RuPaul was born on November 17, 1960, and raised in San Diego, California and later moved to Atlanta, Georgia to study performing arts. He settled in New York City, where he became a popular fixture on the nightclub scene. RuPaul achieved international fame as a drag queen with the release of his debut single, "Supermodel (You Better Work)", which was included on his debut studio album Supermodel of the World (1993).
In her show RuPaul's Drag Race, there are many drag queens that don't get support from their families or even have one. For the drag queens that don't have support, once all the episodes end up airing, the parents usually end up supporting their child. Rupaul brings families together and closer. For example Alyssa Edward's dad didn't support her, and once he found out that what she does is her passion, he made a video call to her explaining how he accepts her. Throughout the show Rupaul also announces how he donates to different charities. Most of the time he releases a song, he donates portions of what he makes to a charity. Rupaul has donated to charities that help the LGBTQ+ community, HIV/AIDS cure, planned parenthood, etc. Overall Rupaul is such a big inspiration to not only the LGBTQ+ community, but everyone who watches his show.
About the Writer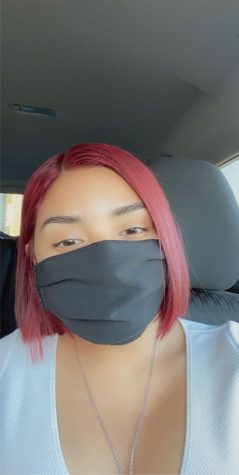 Jackie Patricio
Jackie Patricio is a 12th grader born on May 30th,  in San Diego. She's graduating in 2021. Jackie's taking publications because she wants to get...