Angela Maria Ponce
In honor of LGBT+ History Month
Angela Maria Ponce Camacho was born on January 18, 1991, in Sevilla, Spain. She is a Spanish beauty pageant winner, a fashion model, and an activist.
Ponce knew at an early age she was different as a boy who identified as a girl. She faced a lot of challenges and all types of bullying. Her school believed that because of this she needed special care and blames her parents for a traumatic childhood.
Ponce started hormone therapy in high school, completing her last gender-conforming surgery in 2014. In 2015 participated in Miss World Cadiz and became the pageant winner.  She then moved to Madrid to seek a modeling career which she knew was going to be difficult and was proved to be true after being rejected by several fashion brands and modeling jobs because of her gender identity but that didn´t stop her.
In  June 2018 she participated in the Miss Universe Spain pageant and making history by winning the title and becoming the first transgender woman to win Miss Universe Spain, capturing the attention of everyone. Later that year she participated in the official Miss Universe Pagent and was the first to ever represent her country as the first transgender woman. However, she didn´t advance to the international Miss Universe finals but inspired many people around the world and created a path for other transgender women, She has stated ¨My hope is … to be able to live in a world of equality for everyone … If I can give that to the world, I don't need to win Miss Universe, I only need to be here."
After these achievements, she then accomplished her dream of being in the fashion world working in shows of world famous designers, being the first trans-woman to model for designers such as Agatha Ruiz de la Prada and Carolin Herrera and to walk the runway at Madrid's fashion week. For these things she was recognized and took advantage of her power to be an activist.
Currently, she is working with the Daniel Foundation is a non-profit organization for transgender youth by speaking in schools and talking with families struggling with gender identity issues. She continues to raise awareness for trans youth working in suicide prevention and advocates for transgender equality.
About the Writer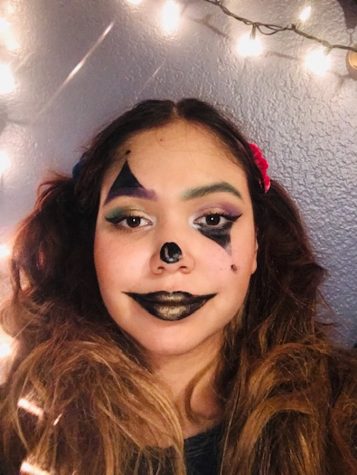 Shanti Huerta, Staff Writer



Shanti Huerta is a senior at Hoover High School. She was born and raised in San Diego. She likes painting and watching Netflix in her free time....