Gray Boul
Gray Boul is a 17 year-old senior at Hoover High School, and was born on January 2nd and raised in San Diego his whole life. Gray has been part of the Social Justice Academy since his freshman year. He was on the basketball team for two years and is also in the Brothers of Excellence program. Starting his senior year has been very stressful for him. He feels like Covid-19 has affected his senior year because he won't be able to experience all the activities the seniors get to participate in, but he won't let that affect him and he will finish the school year with good grades and will graduate. Many would describe Gray as outgoing and funny. One of Gray's favorite foods is carne asada fries. He is the youngest and only has one brother. In his free time, he enjoys playing basketball and video games with his friends. Fun fact, he knows how to play five instruments. After high school, he plans to attend a 4-year university here in California and one of his goals is to make six figures when he's older. Something he wants to accomplish is to start his own business.
About the Writer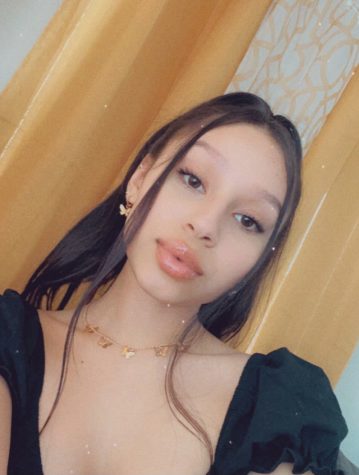 Elizabeth Rivera, Staff Writer
Elizabeth Rivera was born on October 31. She is in 12th grade. She will graduate next year. She was born and raised here in San Diego. She is taking publications...