Supaman
In honor of Native American Heritage Month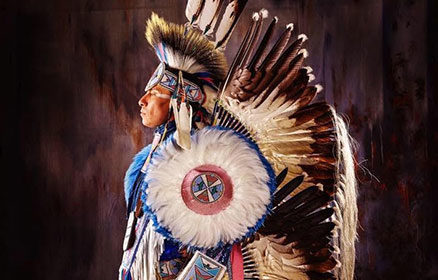 Christian Parrish Takes the Gun, known as Supaman, is an Apsáalooke rapper and fancy dancer in the genre of Native American hip-hop. Supaman was born in Seattle, Washington but grew up in Crow Agency, Montana, and spent a part of his childhood in foster care before being raised by his mother. When Christian was in fourth grade, he began dancing at powwows and later in elementary school he began to write poetry after a speaker came into his class to teach them about poetry.
Christian began to take an interest in rap music later in life and felt that he could relate to what the artists were rapping about. He found that he shared some of the same issues with these artists and began to rap himself. He then named himself "Supaman" in the heat of the moment at a DJ competition. Christian also began rapping and changed his style to one that was more meaningful and inspirational after he had a spiritual encounter. This is why he typically combines spiritual ideas and concepts with his music as well.
In 2003, he founded the Native American hip-hop group Rezawrecktion and their first album, It's Time, won a Native American Music Award in 2005.  The NAMAs recognizes outstanding musical achievement in styles associated with Native Americans. Christian has also released four solo albums after his time with this group and has also performed live on MTV as part of a show where they featured new artists. In 2013, Christian was also featured on a float for the Macy's Thanksgiving Day Parade. Some of his other performances include different colleges across the country, the New Orleans Jazz Festival, Arise Festival, World Fest, the Richmond Folk Festival, and even at the Google headquarters in California.
Christian not only uses his music to reach out to people but he also tours schools and educates students about Native American history and culture. He's also known for utilizing various instruments like the drum and the ute all while beatboxing, rapping, and remixing different Native tracks as well. Another thing he does is perform to his music while wearing his traditional fancy dance outfit which goes back to his Native roots and shows how much he still cares and appreciates his culture.
About the Contributor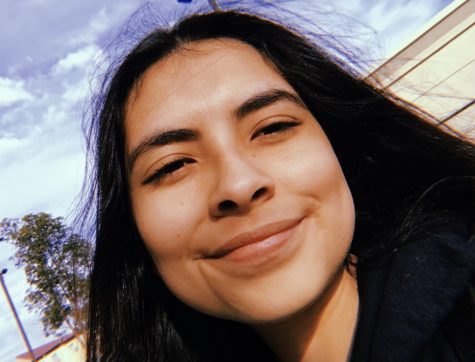 Luisana Chavez, Senior Editor
Luisana Chavez was born on September 16. She will be 17 years old in two weeks. She was born and raised in San Diego, California. Luisana went to Wilson...