Sherman Alexie
In honor of Native American Heritage Month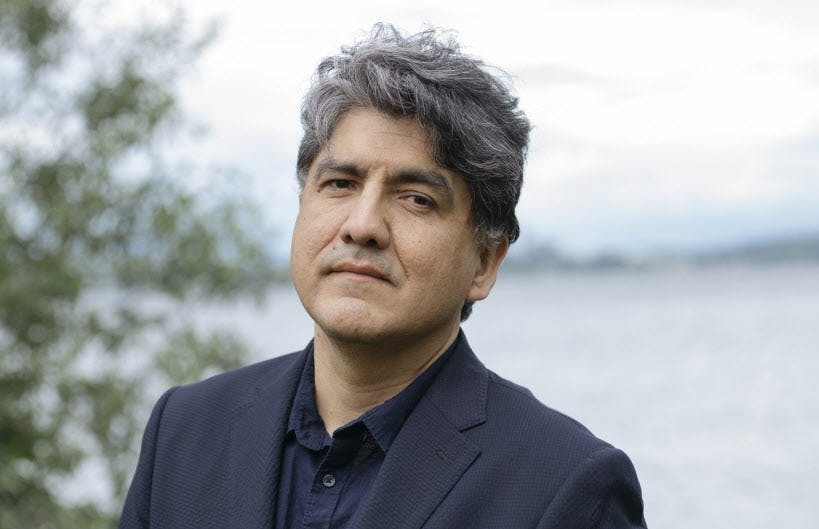 Sherman Joseph Alexie Jr. was born on October 7, 1966, and is a Spokane-Coeur d'Alene-American novelist, short story writer, poet, and filmmaker. His writings draw on his experiences as an Indigenous American with ancestry from several tribes. He grew up on the Spokane Indian Reservation and now lives in Seattle, Washington.
His best-known book is The Lone Ranger and Tonto Fistfight in Heaven (1993), a collection of short stories. It was adapted as the film Smoke Signals (1998), for which he also wrote the screenplay.  His first young adult novel, The Absolutely True Diary of a Part-Time Indian (2007), is a semi-autobiographical novel that won the 2007 U.S. National Book Award for Young People's Literature.
His father, Sherman Joseph Alexie, was a member of the Coeur d'Alene tribe, and his mother, Lillian Agnes Cox, was of Colville, Choctaw, Spokane and European American ancestry. One of his paternal great-grandfathers was of Russian descent.  Alexie was born with hydrocephalus, a condition that occurs when there is an abnormally large amount of cerebral fluid in the nasal cavity. He had to have brain surgery when he was six months old, and was at high risk of death or mental disabilities if he survived. Alexie's surgery was successful; he suffered no mental damage but had other side effects.
Alexie has described his life at the reservation school as challenging, as he was constantly teased by other kids and endured abuse he described as "torture" from white nuns who taught there.  In order to better his education, Alexie decided to leave the reservation and attend high school in Reardan, Washington, 22 miles from the reservation, and where Alexie was the only Native American student.  He excelled at his studies and became a star player on the basketball team, the Reardan High School Indians.  He was elected class president and was a member of the debate team.
In 1987, he enrolled in Washington State University (WSU), where he took a creative writing course taught by Alex Kuo, a respected poet of Chinese-American background. Alexie was at a low point in his life, and Kuo served as a mentor to him.  Kuo gave Alexie an anthology entitled Songs of This Earth on Turtle's Back, by Joseph Bruchac. Alexie said this book changed his life as it taught him "how to connect to non-Native literature in a new way".  He was inspired by reading works of poetry written by Native Americans.  With his new appreciation of poetry, Alexie started working on what was published as his first collection, The Business of Fancydancing: Stories and Poems, published in 1992 through Hanging Loose Press.
In 2005, Alexie became a founding board member of Longhouse Media, a non-profit organization that is committed to teaching filmmaking skills to Native American youth and using media for cultural expression and social change. Alexie has long supported youth programs and initiatives dedicated to supporting at-risk Native youth.
About the Writer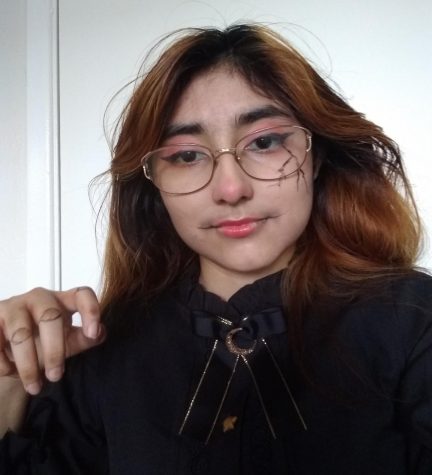 Jasmine Gonzalez, Senior Editor
Jasmine Gonzalez is a 17 year old senior who is part of the Social Justice Academy.  She was born on March 7, in San Diego, California. Her father's...