Jazmine Cisneros
Jazmine Cisneros is a sophomore at Hoover High School and is in the Social Justice Academy. Before coming to Hoover, she was in Utah for two years and before that,went to Horace Mann Middle School for sixth and seventh grade, but now she is back in San Diego. One of Jazmine's hobbies include drawing.  She enjoys it a lot and as far as she can remember, has been drawing since she was five-years-old. Some of her other hobbies include singing and writing, and is currently in the process of writing a short story for fun. She has a cat named Fork and his name is to match with her girlfriend's cat whose name is Spoon. One of her plans is to get other pets like a bearded dragon and possibly some frogs as well. Another interest of Jazmine's is acting.  She has been in two plays and three musicals. Apart from musicals, a genre of music she enjoys listening to is a more indie type of music. Jazmine is currently unsure of what she wants to do after college, but her plans consist of either becoming a lawyer or a therapist. Although she enjoys online school, she would prefer normal school on campus since it's her first year here at Hoover and she wants to get to know the campus and meet new people. 
About the Writer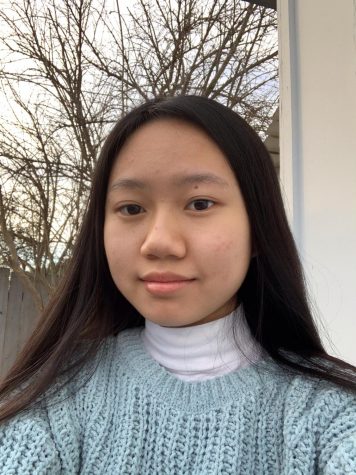 Chloe Ly, Staff Writer
Chloe Ly was born on July 7, in San Diego. However, her family is from Vietnam. She is a 15-year-old sophomore at Hoover High School and will graduate...