Flashback 80s ~ The Smiths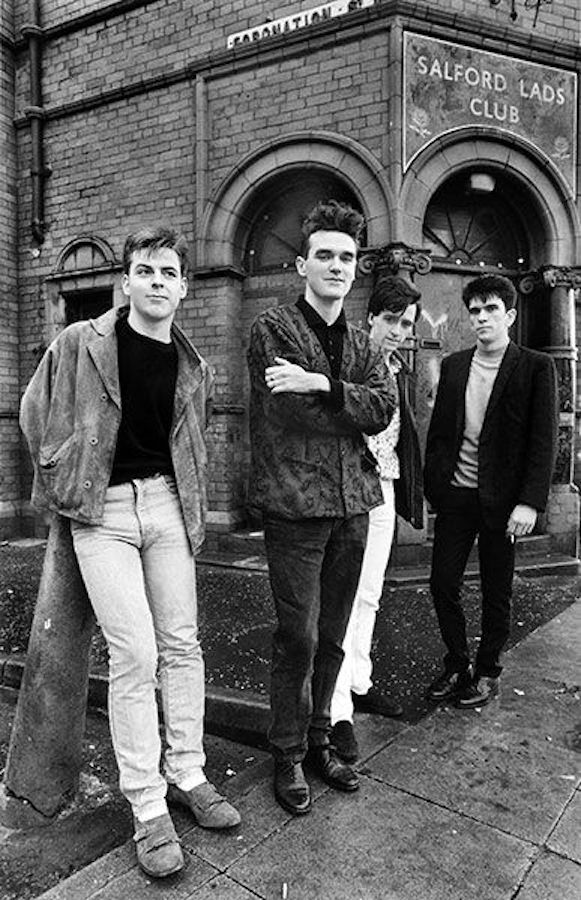 The Smiths were an English rock band that formed in 1982 in the city of Manchester, England. The members of the band consisted of vocalist Morrissey, guitarist Johnny Marr, bassist Andy Rourke, and drummer Mike Joyce. The band was active from the year 1982 to 1987 and their genre of music included indie rock, jangle pop, post-punk, and alternative rock.
The Smiths reached popularity throughout the decade of the 80s and were most popular in the UK. They were very popular and critically acclaimed because they made good music and were very successful at publicizing it as well. It also wasn't until later that they became popular in the US after they had already broken up. The reason The Smiths broke up their band, in 1987, was because of internal tensions in the band and they have not brought the band back together since and don't have plans to either.
All of the members remain alive to this day and have lives of their own. Morrissey, age 61, continues to tour the world as a solo artist. Johnny Marr, age 57, has two children with his wife, Angie, and still lives in the city of Manchester. Andy Rourke, age 56, dropped a debut single with a new band, Blitz Vega, in 2019. Finally, Mike Joyce, age 57, has three children with his wife, Christina.
The Smiths had quite a few hit songs but one of the biggest, and one of my favorites, was the song, "There Is a Light That Never Goes Out" which was released in the year 1986. Although, in 1992, the song was released again as a single and reached number 25 on the UK Singles Chart. The song has a very indie feel to it with a touch of pop and I can definitely see why it's a favorite because the lyrics have to do with something people can relate to in some aspects, including myself. The song talks about how Morrissey is seated in the passenger seat of his lover's car and as they drive together he begs his lover to not take him home. He doesn't want to go back home because he feels as though he doesn't belong there anymore and he isn't welcome. I understand how and why so many people could relate to not wanting to go back home for whatever reason. This song feels like an escape and you know you're not alone about not wanting to go home. Not only do the lyrics give some comfort but the song and instrumental gives off a very relaxing and comforting feeling as well. I think The Smiths were able to create really great music and although they didn't make a lot of music or stayed a band for too long they were able to reach out to people and make them feel valid and accepted.
About the Writer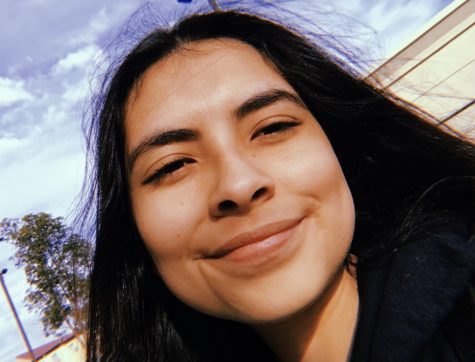 Luisana Chavez, Staff Writer
Luisana Chavez was born on September 16. She will be 17 years old in two weeks. She was born and raised in San Diego, California. Luisana went to Wilson...