Stay home for everyone's sake
San Diego has come to a point where the cases for covid have gotten out of hand. Many of the people that live here don't realize that this is something serious.
I have watched how most of the small businesses are closing down and also canceling school activities. All the restaurants were slowly starting to open outdoors and pick up what they had lost during those times that they were closed. According to KPBS news, El Toro Grill Taqueria, a restaurant right across the street from Hoover, is now shutting down due to closure of their indoor dining.  This is definitely serious because hearing that a restaurant that my friends and I would always go to either before or after football games is scary.  I remember how the owner was friendly to us and now, she won't be back.
During these upcoming holidays is where we all start to see more people outdoors and this is all due to shopping and also parties with many people. Back in November a curfew was put down thinking that it would slow down the cases by having people indoors and "taking this more seriously" would help. ABC News reported "The virus is spreading at a pace we haven't seen since the start of this pandemic and the next several days and weeks will be critical to stopping the surge. We are sounding the alarm. We must act to decrease transmission and slow hospitalizations before the death count surges. We've done it before and we must do it again."
The public has received health orders for everyone to stay indoors and not go out unless it is an emergency. Everyone should just stay at home for at least a couple of weeks. It will affect many people but we all have to think about everyone's health and future that is ahead.
About the Writer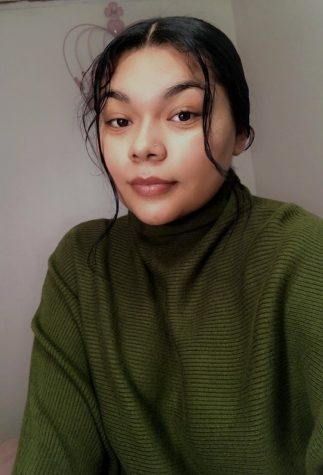 Emely Naves, Staff Writer
Emely Naves was born on May 16, in San Diego. She grew up in City Heights.  She is taking publications because she wants to be more involved in the school...