Martinique Hood
Martinique Hood, is a senior at Hoover High School, and was born on August 20, in San Diego, California. She was in the Women's Choir, and participated in competitions for Hoover. She was on the Junior Varsity softball team and is an amazing catcher. She loves softball, writing music, and rapping. She has the voice of a goddess and doesn't give herself enough credit. Martinique is very friendly, and loves to dance and enjoy her life as a free spirit. She's the kind of friend who will always sits down and listens to your troubles, while comforting you through the roughest times. She is so generous and empathetic, and has been through dark times that have shaped her into an astounding human being. She is charismatic and teaches other women on how to love themself and be proud of who they are. She has never tried to change who she is, and empowers people to be strong and confident. Martinique has also been in the drama club, where she participated in the Halloween haunted house and other fundraising events. She is so involved in clubs and sports, and enjoys being in school and being a prime example of a Hoover Cardinal. Her dreams are to be a physical therapist for athletes because she wants to help people believe in themselves. She hopes to get into San Diego State University, major in kinesiology to hopefully achieve her bachelors degree. Martinique will grow up to be a strong African-American woman, and be the first generation to go to college and get her bachelor's degree. She will be a role model for future Hoover students and prove those who doubted her wrong.
About the Writer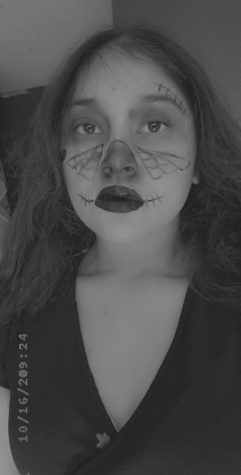 Anette Hernandez Diaz, Staff Writer
Anette Hernandez Diaz is a 17-year-old senior in High school. She will be graduating with the class of 2021. She was born on February 18, in San Diego,...