Giving students power to create change
Last December, The Hoover Peace Council reconnected with the Anti Defamation League to work on reinstating Hoover's designation as a No Place for Hate school.
It has been two years since Hoover was a No Place for Hate campus.  During one of the Peace Council meetings, President Machair Ahmat stated that there needed to be more positivity expressed to students because the pandemic was affecting many of them.  With all schools going on distance learning, cyber bullying issues were on the rise.  Club advisors, Mr. Michael Heu and Ms. Yolanda Gooch, asked the club if they wanted to work with the Anti Defamation League and make Hoover a No Place for Hate school again, and the club agreed.
The first activity, "I Give You the Power,"  was done in December and involved a number of teachers and their classes.  Students used the creative platform Adobe Spark to create Instagram posts with the #hooverpeace and @adl_sd.
"I compiled the ones that I received," said English teacher Ms. Millen.  "This is not a bad way to end the week!"
Ms. Millen had submitted her students' work before Hoover went on winter break, as did Ms. Dodd and Ms. Macias, who both used Padlet to share their classes work.
"My students found it to be a powerful lesson and a way to stand up empowered," enthused Ms. Dodd.
The Social Justice Academy student leaders plan to offer the activity to SJA teachers and students.  The Peace Council plans to offer it to the whole school as well.
About the Writer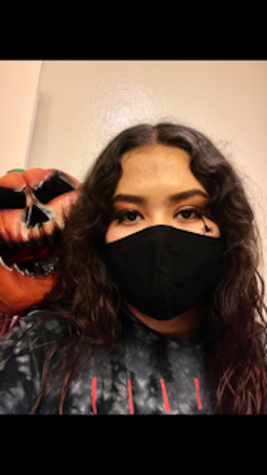 Martha Nunez, Senior Editor
Martha Nuñez is a senior at Herbert Hoover High School. She was born in San Diego on August 16. She's taking publications because she's interested...