Ashley Yang
Ashley Yang is a senior at Hoover High School. Ashley was born and raised in San Diego.  Ashley is the type of friend that will make sure you are fine and will always find a way to make you smile even if you're having the worst day. She is one very positive and outgoing person. Something that Ashley enjoys eating is seafood, and what she loves about seafood is it has a variety of things that you can eat and also is very delicious. Ashley is currently a varsity cheerleader, and enjoys cheerleading because it's a sport where you have to come together in order to make it look good and also sound good. This has always been something that she wanted to do ever since she was a little girl because she wanted to be more energetic and have flexibility. One of Ashley's hobbies is singing. She has been singing ever since she was a little and it has been a passion of hers. Ashley has been part of CAC ( College Avenue Compact ) and also First Generation Scholarship. Something that she looks forward to this year is graduating and having lots of fun. Her plans after high school are to make sure that she will attend college and also work hard.
About the Writer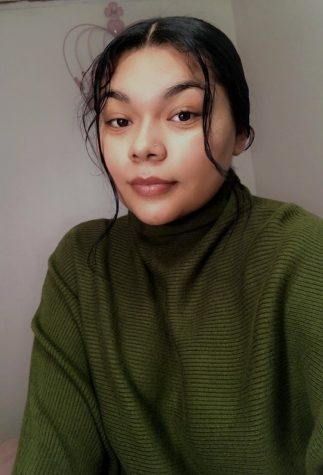 Emely Naves, Staff Writer
Emely Naves was born on May 16, in San Diego. She grew up in City Heights.  She is taking publications because she wants to be more involved in the school...