John Lewis
In honor of Black History Month, every day The Cardinal will feature a prominent and historical Black American, living or dead, who has worked toward change, advancement, and/or world peace. Some of them are heroes, and some are unsung heroes who have made a contribution to society.
John Lewis was an American politician, statesman, and civil rights activist, leader, and congressman who served in the House of Representatives in the United States for 33 years. He is known for his roles in the civil rights movement.
John Lewis was born on February 21, 1940 near Troy, Alabama. He grew up in a county where a majority of the people were Black, however as he grew older and traveled to Troy, Alabama, which was when he began to face racism and segregation. After his trip to Buffalo, New York at the age of eleven, he became aware of the contrast in the way that black people were treated there compared to Troy. He was denied admission to Troy University and after thinking about suing them for discrimination, he ended up attending the American Baptist Theological Seminary which is a historically Black college, so that his family wouldn't be endangered. Later, he graduated with a bachelor's degree in religion and philosophy from Fisk University, another historically Black college.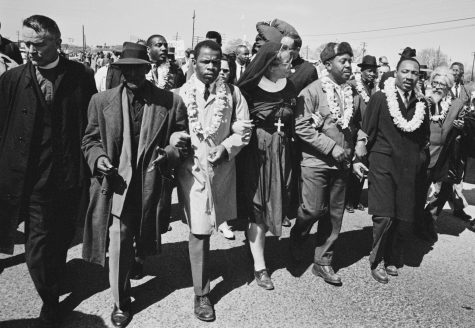 John became an activist in the civil rights movement when he was a student. He supported voting rights and racial equality by organizing bus boycotts and other nonviolent protests. However, he was arrested and jailed several times in his nonviolent efforts to desegregate businesses. He was one of the founding members of SNCC (Student Nonviolent Coordinating Committee), and later became the chairman. As one of the Big Six leaders, he spoke at the great Washington March where he planned to respond to John F. Kennedy's Civil Rights Bill failing to provide protection for African Americans. He also led the Selma to Montgomery, also referred to as "Bloody Sunday," march where over 600 marchers protested the right to vote, but were brutally attacked by troopers. He became the first member of Congress to write a graphic novel, it was called March and had three volumes, it was about the Civil Rights Movement through his own perspective.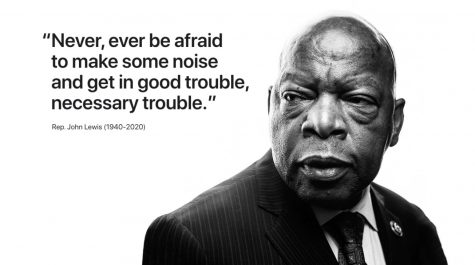 John passed away at the age of 80 on July 17, 2020 in Atlanta, Georgia after his six-month battle with stage IV pancreatic cancer. To honor him after his death, there were buildings and a street named after him along with a statue of him created and located at Cook Park in Atlanta, Georgia.