Eric's Top Ten Movies for Romance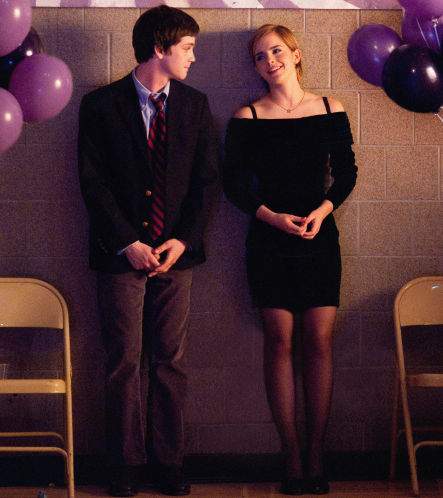 Shape of Water: Shape of Water tells the story of Elisa who is the main character,  a mute woman who works as a cleaning lady in a hidden, high-security government laboratory in 1962 Baltimore. She finds herself falling in love when she discovers the lab's classified secret specimen. A mysterious, scaled creature from South America that lives in a water tank, as she develops a unique bond with the amphibious creature, she learns that it is fate of her meeting her and the lies that the government has told. I believe that this a perfect love story because it explains love comes in all shapes and sizes.

The Perks of Being a Wallflower: This tells a story about a socially awkward teenager, Charlie, who becomes a wallflower. A freshman always watches life from the sideline until two charming seniors become his mentors about high school. He discovers the joy of friendship, his first love, and music. In the beginning of the movie, Charlie has no self confidence until those twos, however his past tends to destroy his newborn confidence. "We accept the love we think we deserve" and Charlie tends to show the love to Sam. I think people have to care about each other in order to stay in harmony. This is personally my favorite movie because it has my homie Paul Rudd.  Its comedy, drama, and about love.

A Star is Born (2018): This is about musicians falling in love with each other. Jackson Main falls in love with the struggling artist Ally. Her dream was to make it big, she was giving up on it until Jackson coaxes her to follow her dream. While pursuing her dream, her personal relationship with Jackson is collapsing. Jackson battles with alcoholism, and his personal demons. He later decides to kill himself to save his wife, because its the only way to set her free. He is ashamed, and knows he hurt and embarrassed her. I love the message or the theme of the movie because it explains how addiction destroys, not only the lives of its victims, but also the lives of their loved ones.

Just Go With It: If you love Adam Sandler, then you should know this movie and its always a blast rewatching movies. It's about the character(Adam Sandler) whom his heart was broken and pretends to be married to now, so he can enjoy the fun he is getting. He meets Palmer who is the gal of his dream, but instead of going clean, he makes the lie and now he needs his assistant to pose as his soon-to-be- ex wife. This does not end his problems, because the lies create more problems.  While going to Hawaii with his girlfriend and "ex wife," he has so much fun with his assistant and realizes he found real love with her. This movie is romance/Rom-com and I genuinely love these types of movies.

Spider-Man: Far From Home: I am a big Marvel/DC fan and my favorite hero would be Spider Man and all actors did great in their role as Spider Man. The latest one was Far From Home and it tells the story of Peter just trying to have some time to hang out with MJ. Everything backfires and now has to save the day going up against Mysterio.  Even MJ fell in love with him but couldn't confess it but later they have their first kiss.  I say the kiss was kinda cringe but Peter finally got the girl of his dreams. This movie does have action and it is always comedy, having romance, action, and comedy is the way to go.

Meet Joe Black: This is a three hour movie, ahah…but it's about the character DEATH who later falls in love with a human being. Bill Parrish is played by Anthony Hopkins, businessman and devoted family man, celebrating his 65th birthday. He is visited by Death( Brad Pitt), who takes the vessel Joe Black, who recently died. Bill makes a deal with death to postpone his death for a few days, so Joe spends his days as a human. Making the arrangement perfect, until Joe falls in love with Bill's daughter. It is three hours but trust me, it is drama and impeccable. My jaw broke when something happened in the movie like "wow," but it is a good movie.

Baby Driver: This is an action- romantic movie that involves bank robbing and falling in love with a waitress. The main character is Baby, a music-loving orphan who also happens to be a talented go-to getaway driver for his master Doc. He is seeking freedom from a life of crime with his lover Debora. Before driving into the sunset with Debora, he has one more heist to do so he can be done with his debt and not let his father figure get killed. The movie is awesome and the music he listens to is fine and classic. I would recommend this movie if you like action with a little love between it.

The Kissing Booth: If you like CRINGEY and CORNY movies, then you should watch The Kissing Booth. I literally cringed on this movie but it was a cute movie to watch. I do not know how their mothers had the two teens at the same time. These two best friends have some rules between them and one is major because she can not date her best friend's brother. However, the big brother finally confesses he loves her but she doesn't know whom to pick. I say the second one is much better just because it has way more drama and doesn't know who to trust.

How to Be a Latin Lover: This is all about love; love between families and love with other people. It tells that sometimes you can get what you wish for. Maximo who wants to be wealthy gets his dream wife. He is a gold digger basically until his 80 year old wife dumps him for a younger car salesman. Forced out of his mansion, cars, he loses everything and moves in with his sister, Sara, and her nerdy but adorable son. Maximo wants his luxury life back and hunts down for a wealthy wife, who is the grandmother of Hugo's crush. Sara goes on dating after her husband passed away. I love this movie because its very cute and what Maximo does to achieve his goal is funny.

The NoteBook: We all know this good love story right? Well basically I can say its about two lovers who were separated by fate. The rich girl's parents do not approve of their love and seem to end their relationship when Noah goes to the war. When he comes back, she fell in love with another man but their love is not over. The movie makes you believe in true love and it makes you believe that if it has to be yours, then it will be yours no matter what. Well, that's what I think the message of the movie is about.
About the Writer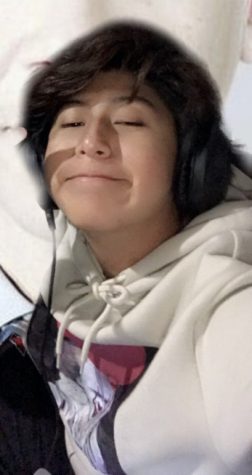 Eric Sanchez, Staff Writer
Eric Sanchez is an All -Time- State CUTIEE, who is a Hispanic American teenager who will become the most adorable and best graphic designer. During his...