Alicia Garza
In honor of Black History Month, every day The Cardinal will feature a prominent and historical Black American, living or dead, who has worked toward change, advancement, and/or world peace. Some of them are heroes, and some are unsung heroes, who deserve recognition, and have made a contribution to society.
Alicia Garza was born January 4, 1981 and is an American civil rights activist and writer known for co-founding the international Black Lives Matter movement.
She lived with her mother and her Jewish stepfather, and she grew up as Alicia Schwartz in a mixed-raced and mixed-religion household. Garza identifies as Jewish. The family lived first in San Rafael and then Tiburon, and ran an antiques business, assisted later by her brother Joey, eight years her junior. In her teens, Alicia engaged in activism, promoting school sex education about birth control. Enrolling in the University of California, San Diego (UCSD), she continued her activism by joining the student association and calling for higher pay for the university's janitors. In her final year at college, she helped organize the first Women of Color Conference, a university-wide convocation held at UCSD in 2002. She graduated in 2002 with a degree in anthropology and sociology.
With Opal Tometi and Patrisse Cullors, Garza birthed the Black Lives Matter hashtag. Garza is credited with inspiring the slogan when, after the July 2013 acquittal of George Zimmerman of murder in the death of Trayvon Martin, she posted on Facebook: "I continue to be surprised at how little Black lives matter… Our lives matter." Cullors shared this with the hashtag #BlackLivesMatter. She was also struck by the similarities of Trayvon Martin to her younger brother, Joey, feeling that Joey could have been killed instead. The organization Black Lives Matter was spurred on by the killings of Black people by police, racial disparities within the U.S. criminal legal system, mass incarceration, police militarization, and over-criminalization. In particular, the movement was born and Garza's post became popularized after protests emerged in Ferguson, Missouri, following the death of Michael Brown
In 2018 Garza launched Black Futures Lab, whose goal is to engage with advocate organizations to advance policies that make black communities stronger.  Garza was named in the inaugural cohort of the Atlantic Fellows for Racial Equity (AFRE). This first cohort of 29 Atlantic Fellows are focused on challenging racism in the U.S. and South Africa and disrupting the rise of white nationalism and supremacyGarza is included in Time magazine's 100 Most Influential People of 2020 and on the list of the BBC's 100 Women announced on 23 November 2020.
About the Writer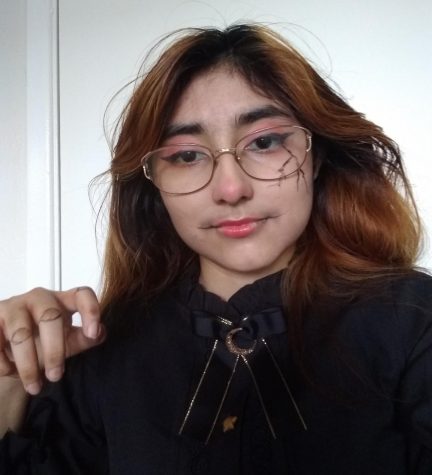 Jasmine Gonzalez, Senior Editor
Jasmine Gonzalez is a 17 year old senior who is part of the Social Justice Academy.  She was born on March 7, in San Diego, California. Her father's...