Katherine Johnson
In honor of Black History Month, every day The Cardinal will feature a prominent and historical Black American, living or dead, who has worked toward change, advancement, and/or world peace. Some of them are heroes, and some are unsung heroes, who deserve recognition, and have made a contribution to society.
Katherine Johnson was born on August 26, 1918 in White Sulphur, West Virginia. Johnson was an American mathematician who figured out the calculations of orbital mechanics as a NASA employee. The space agency noted her "historical role as one of the first African American women to work as a NASA scientist.
Katherine's mother was a teacher and her father was a lumberman,farmer, handyman, and worked at the Greenbrier Hotel.  Math was easy for her, but she still had to work hard to master geometry and algebra. Johnson started high school at the age of 10, when kids her age are in the fourth or fifth grade and she started college at the age of 15. She graduated with honors at 18, teaching mathematics to black students Johnson enrolled at West Virginia State and took every math course offered by the college. She later had a child and became the first African American woman to attend graduate school at West Virginia University. Becoming one of the three African American students and only women, selected to integrate the school after 1938 United States Supreme Court ruling Missouri ex rel. Gaines v. Canada.
In 1952, When she was 34 years old, she learned about jobs for Black women with mathematics and computing skills at the Langley laboratory at NASA, helping figure out the calculations needed for space flight. While working there, she broke racial barriers. For example, using the bathroom was supposed to be for whites only and the Black workers had their own.  She helped change that because they were all doing research which is not segregated. Her biggest accomplishment at NASA was helping calculate the trajectory of the first American human space flight in 1961, as well as helping figure out John Glenn's orbit of the planet. In 1968, she calculated the trajectories of Neil Armstrong's mission to Apollo 11.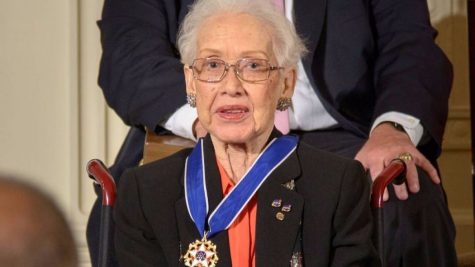 President Obama presented her with the Presidential Medal of Freedom, one of 17 Americans so honored on November 24, 2015. She was cited as a pioneering example of African American women in STEM. Obama said she refused to be limited by society of her skin color and gender. She was a member of Carver Memorial Presbyterian church for 50 years.
Johnson Died at a retirement home in Newport News on February 24,2020 at age 101.  NASA described her as "an American Hero" and her legacy will never be forgotten.
About the Writer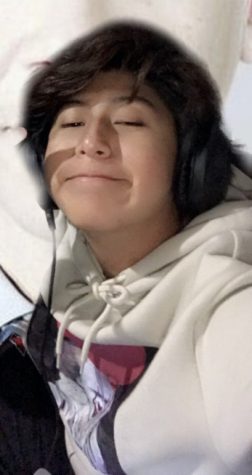 Eric Sanchez, Staff Writer
Eric Sanchez is an All -Time- State CUTIEE, who is a Hispanic American teenager who will become the most adorable and best graphic designer. During his...