Billie Holiday
In honor of Black History Month, every day The Cardinal will feature a prominent and historical Black American, living or dead, who has worked toward change, advancement, and/or world peace. Some of them are heroes, and some are unsung heroes, who deserve recognition, and have made a contribution to society.
Jazz Singer, Billie Holiday is an African American who had a singing career for over 30 years. Born in April 17, 1915 with the name of Elinore Harris, Holiday grew up in Baltimore, Maryland where she was inspired by jazz singers like Louis Armstrong and Bessie Smith. She began singing in nightclubs in Harlem and was signed to contract in 1935. Her most well-known song that made her famous was "Strange-Fruit," which was a song to protest against lynching during 1939 when segregation was still present. Her haunting vocals are what makes her songs have a deep emotional impact. Holiday influenced jazz and pop singing using her vocal style of manipulating phrasing and tempo. She was also the first black woman to perform with a white orchestra when she was paired with composer Artie Shaw in 1938. She has gone through discrimination in her career, for example at one hotel she visited made her use the freight elevator to not "offend" the white customers. Throughout the 30s to the 50s Billie Holiday has released 38 singles in her entire career. Unfortunately Holiday passed away in 1949 due to drug addiction, but she still left a legacy that musicians like Cassandra, Jose James, Kanye West and others try to continue her style and way she approaches lyrics in songs like "Strange Fruit."
The United States vs. Billie Holiday is an upcoming American biographical drama film directed by Lee Daniels, based on the book Chasing the Scream: The First and Last Days of the War on Drugs by Johann Hari. Andra Day stars in the lead role of Billie Holiday, along with Trevante Rhodes, Natasha Lyonne, and Garrett Hedlund.
The film is scheduled to be released in the United States on February 26, 2021, on Hulu. At the 78th Golden Globe Awards, it earned nominations for Best Actress – Motion Picture Drama (Day) and Best Original Song ("Tigress and Tweed")
About the Writer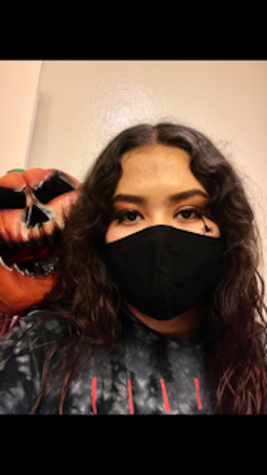 Martha Nunez, Senior Editor
Martha Nuñez is a senior at Herbert Hoover High School. She was born in San Diego on August 16. She's taking publications because she's interested...