Gone too soon
Pop Smoke, born as Bashar Jackson, was an American drill rapper from New York City. He was considered by many to be the face of Brooklyn drill music. He got his start into music almost by accident. Pop smoke secretly started recording his own vocals during studio sessions with various associates in 2018. He combined his booming, smoky vocals with Chicago and London drill, producing a collection of street-driven anthems. After releasing his first debut single called "Welcome to the Party" produced by U.K. drill's 808Melo, Pop Smoke's track became Brooklyn drill's biggest success thus far. He started to release more music and was blowing up in the music industry. His sound is something that people usually never hear. He bought something new and different to people's ears. At the start of 2020, Pop Smoke released his album called Meet the Woo and continued his work. His project saw lots of success throughout the year and even peaked at number seven on the Billboard's top 200 chart.
Weeks later, Pop Smoke was unexpectedly shot in his home on February 19 and was found dead. He was very young and had lots of potential. He made such an impact on the music industry in just two to three years. His posthumous album was released in July of 2020 and was called Shoot for the Stars, Aim for the Moon. 50 Cent was the executive producer of the project and that album really showed how versatile Pop Smoke was in terms of his style. A more drill-driven deluxe version of the album was released a couple weeks later. My favorite song by Pop Smoke is "Tunnel Vision". It's one of his realest songs in my opinion because of the flow and his lyrics were deep. My favorite lyric is "They don't know what it means, To have million dollar dreams, Then you wake up on the block and it's back to serving fiends". It's very sad to see young artists pass away. He was only 20 years old and was bound to have an amazing musical career. He is one of my favorite rappers and it's sad to see him go.
About the Writer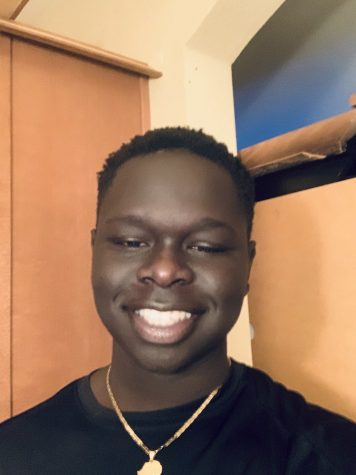 Gray Boul, Staff Writer
My name is Gray Boul. I'm a senior at Herbert Hoover High School and I was born and raised here in San Diego. I'm 18 years old and I was born on January...