Jocelyn Elders
March is Women's History Month! The Cardinal will honor, observe and celebrate the vital role of women in American history.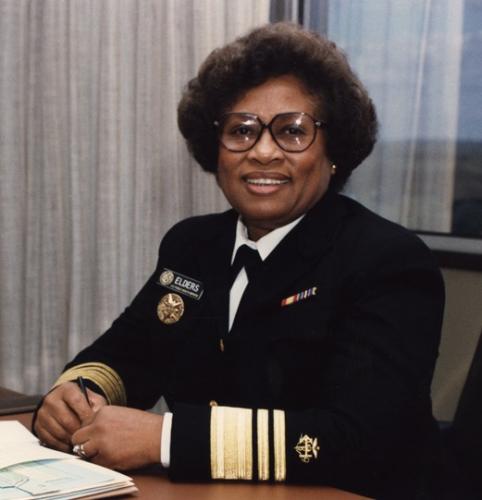 Minnie Joycelyn Elders was born on August 13, 1933 and is an American pediatrician and public health administrator who served as Surgeon General of the United States from 1993 to 1994. A vice admiral in the Public Health Service Commissioned Corps, she was the second woman, second person of color, and first African American to serve as Surgeon General. Elders is best known for her frank discussion of her views on controversial issues such as drug legalization, masturbation, and distributing contraception in schools.
Elders believed that opposition to her Surgeon General nomination was driven by sexism and racism. "Some people in the American Medical Association, a certain group of them, didn't even know that I was a physician. They were passing a resolution to say that from now on every Surgeon General must be a physician—which was a knock at me. … They don't expect a black female to have accomplished what I have and to have done the things that I have."
During an interview, she was asked if she related to Shirley Chisholm's statement about feeling more oppressed as a woman than as an African American, and replied by saying, "I am who I am because I'm a black woman".  Elders was able to be the voice for the African-American community and speak on poverty and its role in teenage pregnancy, which is a major issue within the community. Poor African-American teenage mothers are "captive to a slavery the 13th Amendment did not anticipate" which is a major reason why she stressed the importance of teaching sex education in public schools.
She was forced to resign in December 1994 amidst controversy as a result of her views. She is currently a professor emerita of pediatrics at the University of Arkansas for Medical Sciences.
About the Writer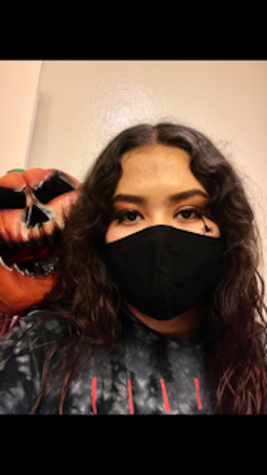 Martha Nunez, Senior Editor
Martha Nuñez is a senior at Herbert Hoover High School. She was born in San Diego on August 16. She's taking publications because she's interested...