Emma González
March is Women's History Month! The Cardinal will honor, observe and celebrate the vital role of women in American history.
Emma is a survivor of the deadly February 2018 shooting at Marjory Stoneman Douglas High School in Parkland, Florida. Since the shooting, Gonzalez has been a force of resistance through her impassioned speeches and social media presence, aiming for stricter gun laws and proactive change. González gave a viral speech against gun violence, proclaiming "We call B.S." on the lack of action by politicians funded by the NRA. Subsequently, González continued to be an outspoken activist on gun control, making high-profile media appearances and helping organize the March for Our Lives. Speaking at the demonstration, González led a moment of silence for the victims of the massacre; they stood on stage for six minutes, which they observed was the length of the shooting spree itself. In the speech, they pledged to work with their peers to pressure lawmakers to change the law. "We are going to be the last mass shooting," González proclaimed. "That's going to be Marjory Stoneman Douglas in that textbook, and it's all going to be due to the tireless efforts of the school board, the faculty members, the family members, and most importantly the students." The speech notably featured a call and response: "We call B.S.," in response to gun laws, calling for advocacy and empowering young people to speak out against school shootings. The speech then went viral. According to The Washington Post, González's speech became emblematic of the "new strain of furious advocacy" that sprang up immediately after the shooting. In an interview with Ellen DeGeneres, González said they felt their message would resonate through repetition. "I knew I would get my job done properly at that rally if I got people chanting something. And I thought 'We call B.S.' has four syllables, that's good, I'll use that. I didn't want to say the actual curse words… this message doesn't need to be thought of in a negative way at all." A recording of González delivering a line in the speech was sampled as the intro for Madonna's "I Rise", released in May 2019.  González was included in Time magazine's 100 Most Influential People of 2018. 
About the Writer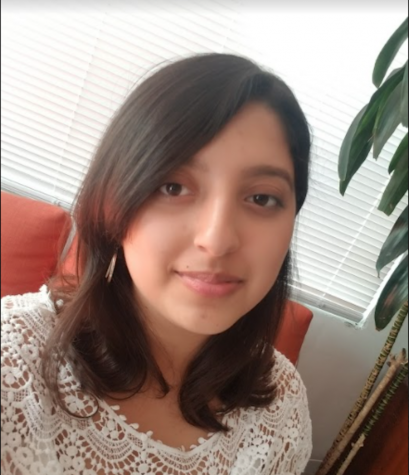 Nancy Pulido, Staff Writer
Nancy Pulido is a senior at Hoover High School and is part of the Academy of Health and Healthy Communities. She went to Wilson Middle School and will...