Maria Ressa
As we end Women's History Month, The Cardinal would like to honor a fellow journalist who fights for freedom of the press, and plays a vital role of women in American history.
Maria Ressa was born on October 2, 1963, and is a Filipino-American journalist and author, the co-founder and CEO of Rappler, a Philippine online news website based in Pasig, Manila.  The site became one of the first multimedia news websites in the Philippines and a major news portal in the Philippines, receiving numerous local and international awards.  Ressa was included in Time's Person of the Year 2018 as one of a collection of journalists from around the world combating fake news.  She previously spent nearly two decades working as a lead investigative reporter in Southeast Asia for CNN.
On February 13, 2019, she was arrested for cyberlibel due to accusations that Rappler published a false news story concerning businessman Wilfredo Keng. On June 15, 2020, she was convicted of cyberlibel under the controversial Philippine Anti-Cybercrime law, a move condemned by human rights groups and journalists as an attack on press freedom.  As she is an outspoken critic of Philippine President Rodrigo Duterte, her arrest and conviction was seen by many in the opposition and the international community as a politically motivated act by Duterte's government.
Ressa is one of the 25 leading figures on the Information and Democracy Commission launched by Reporters Without Borders.  In April 2019, she was included in Time's 100 Most Influential People in the World. In May 2019, Ressa won the Columbia Journalism Award from the Columbia University Graduate School of Journalism, the school's highest honor, "for the depth and quality of her work, as well as her courage and persistence in the field.  In June 2019, Ressa received the Canadian Journalism Foundation's Tribute honour, which recognizes a journalist who has made an impact on the international stage
She was nominated for the 2021 Nobel Peace Prize by former Norwegian foreign minister Jonas Gahr Støre.
About the Writer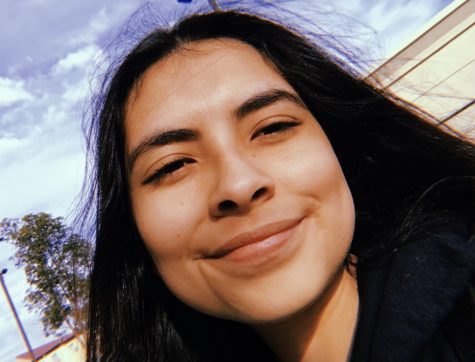 Luisana Chavez, Senior Editor
Luisana Chavez was born on September 16. She will be 17 years old in two weeks. She was born and raised in San Diego, California. Luisana went to Wilson...