Cateryne Reyes
Cateryne Reyes is an 18 year old senior at Hoover High School. She was born on April 18, in San Diego, California. School has been stressful for her. At times she has moments when she's on top of what she needs to get done and other times she tends to slack off. She thinks that if it weren't for the support her teachers provide she wouldn't be where she is today. Something that she can do that no one else can is being her true self. No one can be her and it pushes her to care and love herself more because no one else will do it for her. What makes her unique is trying to not please others but instead do things that benefit her by making her a better person as well as helping her loved ones in times of need. It has definitely changed her character and perspective of things and it made her understand certain things that others may not be able to understand. Her favorite snacks are Twizzlers or spicy gummies. Her favorite food is her mom's tamales de puerco, and her favorite drinks are water and ginger ale. Cateryne's future plans are becoming a certified nursing assistant (CNA) while going to school and then graduating as a Registered Nurse!
About the Writer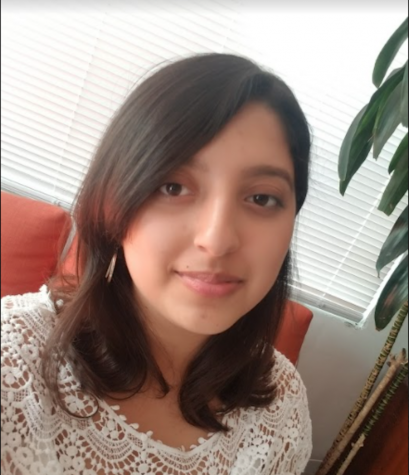 Nancy Pulido, Staff Writer
Nancy Pulido is a senior at Hoover High School and is part of the Academy of Health and Healthy Communities. She went to Wilson Middle School and will...