Joselyn Luvianos
Joselyn Luvianos was born on May 4, and yes, she loves Star Wars so she is kinda lucky.  She was born and raised in San Diego, California. Joselyn is 16 years old and is a junior at Hoover High school in the ALMA academy. She has four older siblings and one younger brother. Joselyn loves to play soccer and plays for the Hoover girls soccer team. She is now the JV's captain and gaining this title helps her increase her leadership skills. Soccer has also taught her how to work with others and help each other get better. After she graduates from high school, she's debating whether she should go to SDSU or UCSD. She wants to study astronomy because that is part of her interest and wants to learn how space works and how the planets work. Joselyn is the person you can go to and rant about anything. She loves to talk and always has to say something about you. Joselyn is one of the strongest, trustworthy, funniest, emotionally intelligent people in the world. She loves to do her makeup in her free time, and apparently likes anime but never talks about it. She also LOVES boy bands.
About the Writer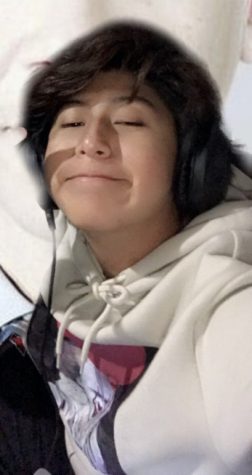 Eric Sanchez, Staff Writer
Eric Sanchez is an All -Time- State CUTIEE, who is a Hispanic American teenager who will become the most adorable and best graphic designer. During his...