Appreciating the ones who have made a difference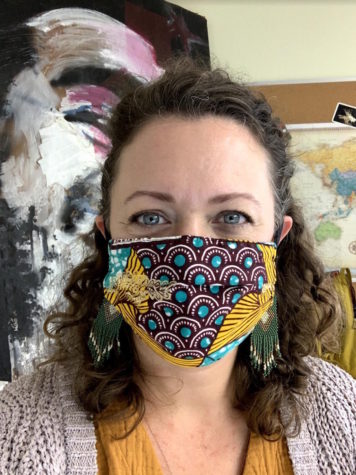 A teacher that I really appreciate is my SJA English teacher Mrs. Macias. I've had her since my junior year and she has really helped me develop as a student. She cares about me so much in and out of school. I appreciate her so much and I'm glad that I was able to have her as a teacher throughout my high school years. She also helped me improve my writing skills a ton! She always checks up on me and makes sure that I'm feeling well. I had gone through a lot recently and she was always the one there for me. Even though we've been online for the past year, Mrs. Macias still tries her best to fully connect with all of us in her class, and that's what I love about her! I wish we were still fully in-person for the school year like it was pre-covid. I wish Mrs. Macias the best.
~ Gray Boul
Mr. Moya understood that I used drawing as a way to escape all the worries and any anxiety I felt, but he taught me that I can use my drawing to express how I felt at times and he also helped me improve my work. It felt like he was willing to assist us with any complications we had when it came to art but he wanted us to find our own way of resolving them in order for us to be more independent. His classes even played a role in my growth in overcoming my social anxiety. We would be allowed to talk to others classmates while working on projects as long as you don't talk while Mr. Moya was giving a lesson and as long as you aren't talking too loud and getting distracted. This helped me make friends easily and made it feel easy to talk to others.  Thank you Mr. Moya!
~ Gabriel Sosa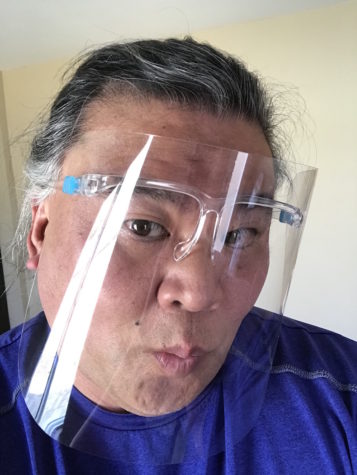 A teacher I really want to thank is Mr. Heu. He probably doesn't get told this enough but I really appreciate him. He was one of the first teachers I met at Hoover during my sophomore year of high school.  I thought he was going to  be one of the strict teachers at Hoover but he isn't. He isn't afraid to show who he is and is very goofy. I was already interested in taking his class because my 8th grade year in middle school, I was also in the yearbook team  and was interested in doing it at Hoover. He brought out my personality and everyone in that class always made me feel comfortable without making me feel judged. My favorite memory in that class was Secret Santa. It was probably one of the best days in that class. Mr. Heu is one of the hardest working people at Hoover and has a big responsibility of making sure the yearbook comes out great and he is very appreciated. Thank you for making me feel welcomed at Hoover.
~ Asha Noor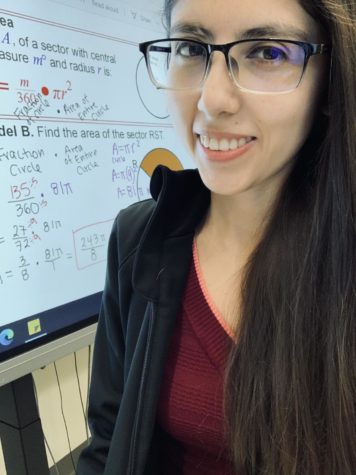 I've had several teachers in my life that have helped me in a multitude of different ways but one that stuck with me would have to be my freshman math teacher, Ms. Moreno.  As a freshman, transitioning into high school was somewhat difficult, and having Ms. Moreno as a supportive teacher was very helpful. She was kind from the start and had her classroom open during lunchtime whether you wanted to work on assignments, redo tests, or just hang out and eat lunch, her door was almost always open. She was also available after school for any additional help and it was really useful for those who took advantage of it, like myself. She would also share a bit of her personal life and it made me empathize with her and how much respect I have for teachers in general. Her classroom environment was always welcoming as well, and as someone who hates math, I actually enjoyed her class and would seek that needed help she offered when I didn't understand something thoroughly. I know of several teachers that don't offer more help outside of their classroom but Ms. Moreno always encouraged questions and reminded us that she was available after the class was over. Even after taking two classes with her my freshman year, I would stop by her classroom from time to time and talk for a bit with her and my friends and I just want to say how much I appreciated her and the hard work she put into us. She truly is a teacher I will always be thankful to have had.
~Luisana Chavez
A teacher that has been an influence to me is my second grade teacher Mrs. Gutierrez. She works at Central Elementary.  She was always helpful and would greet us everyday. Each day is class we would learn something new in interesting ways. I remember that she used to have two turtles in her class that she would let us feed during our small breaks. Even now that I have been away for quite some time since I am now a senior I still go see her from time to time and help her with her class. She is still there for me and constantly asks me how I've been, how school is going, and what I plan to do after high school. I know that no matter how much time passes by she will always be there for me if I ever need someone or something and I will always be thankful for that.
~ Nancy Pulido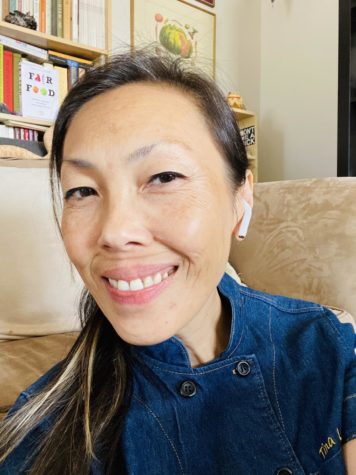 It is finally teacher appreciation week. This means this week I want to appreciate my culinary arts teacher Chef Luu. She is a very understanding and flexible teacher. Chef Luu has influenced me in many clever ways. She has made me realize that if there is effective communication between teachers and students, we can agree with each other. She is also one of the kindest teachers I have had. She is always there to help and talk with anyone. She would also get out of her way to make sure we are ok and if we need anything. I also like her style of teaching. It is fun and creative which makes it a lot easier to love what we are learning. She makes everyone feel welcome to her class with her energetic personality. She also always supports her students there. I appreciate her passion for teaching at Hoover and her motivation to be there for others even though like everyone she has her bad days. So I want to give her a big thanks for being such a great teacher.
~ Andrea Meda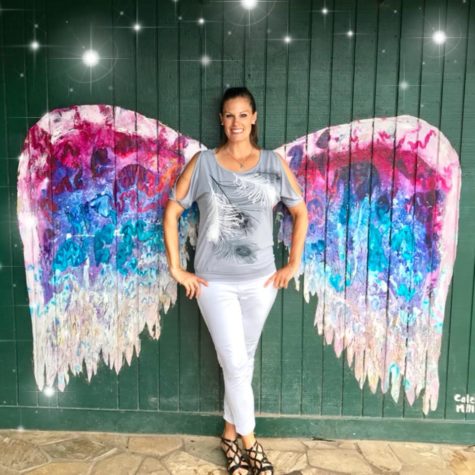 Mrs.York was the most beautiful, caring, passionate, and dazzling teacher. Mrs.York was my fifth grade teacher and boy I was doing terribly with my education. During my elementary school years, I didn't have confidence in myself to at least try. My two brothers had Mrs.York and she cared about them so much and was waiting on the last one in the family to get her class. She was expecting a whole lot from a weird little boy, but she had faith in me and knew I was going somewhere in life. She gave me the confidence to enjoy the little things before "you're mature and grown up." I had to start caring about my schooling education and she helped me. She was always there for me and was the first person to know about my parents deportation and she always asked everyday how am I doing. Sometimes that's all I need, someone asking about my day and Mrs.York was there. Thank you Mrs.York for being an inspiration.
~Eric Sanchez