Zahira Alatorre
Zahira is a senior at Hoover High School and has been attending since the start of her freshman year. She was born and raised in San Diego, California but grew up living in City Heights. Her birthday is on June 20th. Her interests include watching crime documentaries and seeing cases being solved. Another interest of hers is camping and indoor rock climbing. In her free time, she likes to catch up on some shows or go out with family and friends. A show she is currently watching is Good Trouble and Grey's Anatomy on HULU. She is a picky eater but one of her favorite foods is her mom's Pozole. She is currently in the Health Academy and part of Hoover's program called FACES for almost three years now. It has benefited her as  ¨they provided her with information about so many careers, allowed me to partake in an Athletic Training internship, and having a blast at field trips¨ and that Ms. Alicia has been there since day one to check up on her no matter what! Her plans after high school is to attend UCSD and major in Political Science. She would like to travel to many places in Mexico and also visit Guadalajara so she can explore her grandparents' roots. She also wants to visit Bora Bora and New York City.
About the Writer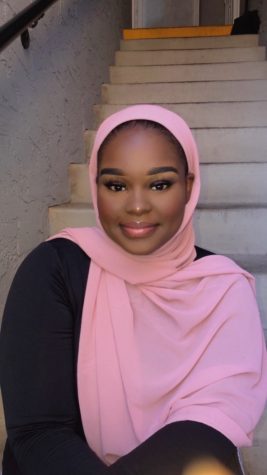 Asha Noor, Staff Writer
Asha Noor is a senior at Hoover High school and has been attending there since sophomore year. She was born in Kenya Nairobi, raised in Wisconsin, and...