The Cardinal celebrates the start of Hispanic Heritage Month!
In honor of Hispanic Heritage Month (September 15-October 15), The Cardinal will feature a prominent Hispanic person who has created change and/or influenced the world to be a better place. We start the month off with Sonia Sotomayor.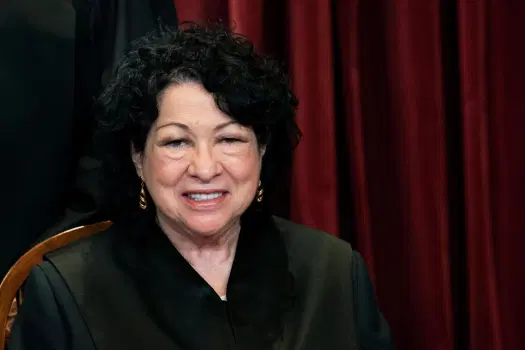 Sonia Sotomayor is a judge who made history when former United States President, Barack Obama, appointed her as the First Latina woman to serve as a Supreme Court Justice.
Sotomayor was born in The Bronx, New York City, to Puerto Rican-born parents. Her father passed away when she was nine, and was raised by her mother.  Sotomayor began her legal career as an assistant district attorney in Manhattan. She moved into private practice at Pavia & Harcourt, where she specialized in intellectual property rights and copyright litigation. While she climbed the ladder there, she also served on the board of the Puerto Legal Defense and Education Fund. Sotomayor kept climbing the ladder until May 26,2009, when then President Obama announced his nomination of Sotomayor for Supreme Court Justice. She was one of the six justices to uphold a critical component known as Obama Care.
On June 26,the Supreme Court handed down its second big decision, making same sex marriage legal in all 50 states. She joined justices with many other judges on this matter. Sotomayor has heard more than 3,000 cases and wrote roughly 380 opinions. She has been identified with concerns for the rights of defendants, calls for reform of the criminal justice system, and making an impassioned dissent on issues of race, gender and ethnicity identity. In addition to her legal work, Sotomayor has stood as an activist for Purerto Rican, women's, and children's rights.  In addition, she wrote many children's books on themes like bravery, feminism, and self-confidence.
"I have come to believe that in order to thrive, a child must have at least one adult in their life's who shows unconditional love, respect, and confidence," said Sotomayor.
Sonia Sotomayor is the fearless federal trial court judge who saved Major League Baseball from a ruinous 1995 strike and entered the record book as the first Hispanic and the third woman to serve on the high court.