Alexandria OPcasio-Cortez
The Cardinal celebrates Hispanic Heritage Month!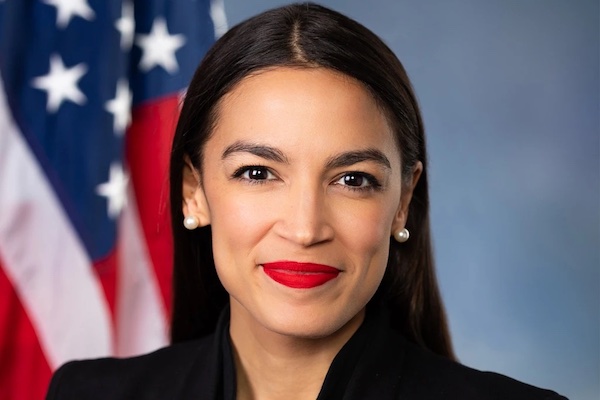 Alexandria Ocasio-Cortez was born on October 13, 1989 and is known by her initials AOC, and is an American politician, activist and economist. She has served as the U.S. Representative for New York's 14th congressional district since 2019, as a member of the Democratic Party. Ocasio-Cortez drew national recognition when she won the Democratic Party's primary election for New York's 14th congressional district on June 26, 2018. She defeated Democratic Caucus Chair Joe Crowley, a 10-term incumbent, in what was widely seen as the biggest upset victory in the 2018 midterm election primaries.
Taking office at age 29, Ocasio-Cortez is the youngest woman ever to serve in the United States Congress.  She has been noted for her substantial social media presence relative to her fellow members of Congress.  Ocasio-Cortez attended Boston University, where she double-majored in international relations and economics, graduating cum laude. She was previously an activist and worked as a waitress and bartender before running for Congress in 2018.
Ocasio-Cortez was named the 2017 National Hispanic Institute Person of the Year by Ernesto Nieto.  In 2019, Ocasio-Cortez received the Adelle Foley Award which "promotes works of excellence by writers of all cultural and racial backgrounds and to educate both the public and the media as to the nature of multicultural work."