Julio Salgado
The Cardinal celebrates Hispanic Heritage and LGBTQ+ History Month!
Julio Salgado  was born on September 1, 1983, in Ensenda, Mexico.  He is a gay artist who grew up in Long Beach, California. Through the use of art, Salgado has become a well-known activist within the DREAM Act movement. Salgado uses his art to empower undocumented and queer people by telling their story and putting a human face to the issue. He has worked on various art projects that address anti-immigrant discourse, the issues of what it means to be undocumented, and what it means to be undocu-queer. One of his more well-known projects is a series of satire images addressing American Apparel's use of a farm worker in one of their ads in the summer of 2011.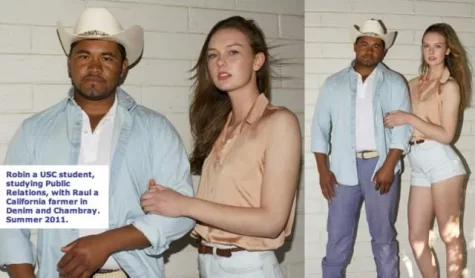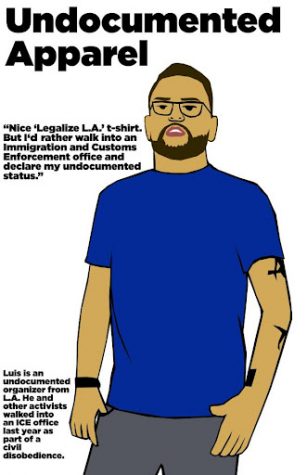 Salgado faced the challenges of being both undocumented and gay, forcing him to "come out" twice. Growing up in a traditional heterosexual family Salgado found being queer a much more difficult challenge than being undocumented.  Julio's activist role emerged after coming across the photograph in the Washington Post of Diana Yael Martinez, an undocumented student who was being arrested after refusing to leave the sit-in at the senate building.  Although Julio's use of art began as a refuge that saved him from his hardships, DREAM Act activists soon found themselves using them as weapons for rallies and campaigns.