Francis Harper
In honor of Black History Month, every school day The Cardinal will feature a prominent and historical Black American, living or dead, who has worked toward change, advancement, and/or world peace. Some of them are heroes, and some are unsung heroes, who deserve recognition, and have made a contribution to society.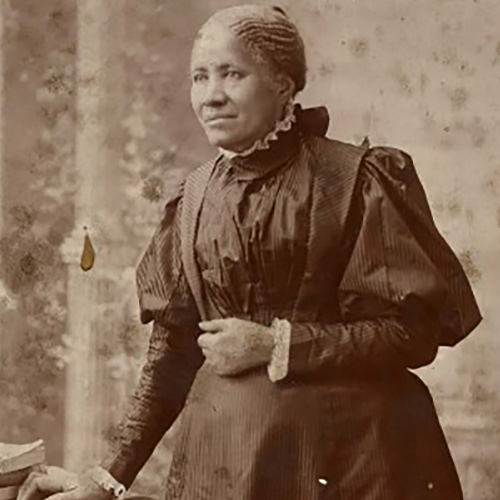 Francis Harper is an American poet, abolitionist, and suffrage activist that is well known today. Harper was born in Baltimore on September 24, 1825 and passed away on February 22,1911. Years after she left her home, Maryland passed on a fugitive enslaved people law. This law allowed African Americans, even those that are free like Harper, to be arrested and sold into salvery.
Harper was one of the first African-American women to be known in the United States. She was the first to publish a short story. Harper co-funded the National Association of Colored Women's Clubs in 1894. Francis Harper also helped a variety of slaves to escape through the Underground Railroad to Canada to seek freedom. In her 86 years of life, Harper has advocated for many national organizations. Not many women had the opportunity to speak out, Harper has helped lecture us and spread word to the world.
Harper also had a successful literary career. Her collection Poems on Miscellaneous Subjects (1854) was a commercial success, making her the most popular African-American poet before Paul Laurence Dunbar.  Her short story "Two Offers" was published in the Anglo-African in 1859, making literary history as the first short story published by a Black woman.  Harper wrote multiple books such as ¨Bury Me in a Free Land," ¨Iola Leroy,¨ and ¨Minnie's Sacrifice.¨ Harper exposed racial inequalities at a suffrage convention when she stated, "You white women speak here of rights,¨ in 1866. Francis Harper made the world a better place, she advocated and further on women's rights, civil rights, and abolition of slavery.