Hidden gems in San Diego
In my opinion, the best thing about City Heights is the section that has been designated as Little Saigon. There are many different restaurants with amazing food. There are also a variety of stores with different cultures.
My favorite restaurants are Pho Hoa and Ca Dao, which are both Vietnamese restaurants. From all of the pho I have tasted at restaurants, I would say Pho Hoa has the best pho. It has many different types of delicious pho. My most favorite dish is ¨pho tai bo vien.¨ This pho has meatballs and eye round steak. Not only that, the interior is neat and organized, yellow lights flood the room as you enter, the warm feeling you get when you enter the restaurant. Best for winter and cold weather!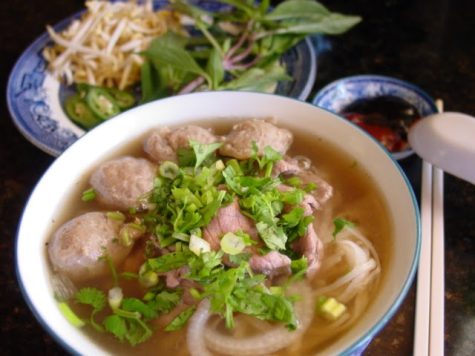 Another restaurant I would recommend is Ca Dao. Like Pho Hoa, Ca Dao also has delicious pho and appetizers. In addition, Ca Dao has spring rolls, rice dishes, desserts, and delicious drinks and beverages. My favorite dishes from Ca Dao are egg rolls and ¨com tam,¨ which is a rice dish with your choice of meat. My favorite one is grilled pork with rice. These two Vietnamese restaurants are my favorite places to eat and relax in City Heights.
But it's not only restaurants, I also enjoy the stores there. My most favorite store is Sin Lee. This grocery store is Asian and has many exotic items. The reason why I am so attracted to this store is because of the many different things they sell. They sell food, snacks, drinks, everyday necessities such as cups, forks, spoons, and chopsticks, and many delicious fruits! I am very interested in their fruits because I don't see them at other stores as they are exotic fruits from Asia. Everything in Sin Lee is sold at a low price which I also like. Good quality, low price! My family really enjoys buying food at Sin Lee for this reason.