And they flew…
Friday, April 15th 2022 marked the date of Hoover High's very own rendition of the play, Don't Tell Me I Can't Fly, by Y. York. This play is the first one in the new theater building, which was quite the historic event at our school.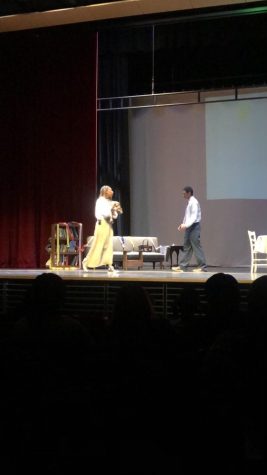 The play is about Tonia, a nine-year-old African-American child being raised in a 1964 working-class black household in Milwaukee. Tonia's artistic and creative tendencies conflict with her mother's worsening mental health and her father's present anti-racism zeal. Her parents don't want her to draw attention to herself, but she can escape into her own fictional world, which she sometimes explores with her best friend Theo. The production has a young cast and newcomers to the theatrical world.
"I think being in the play was a nice experience. Not going to lie, it was stressful at times considering the fact I only had three weeks to learn everything and everyone else had months. However, it was a very fun experience…every mistake I've made on and off stage, the improvisations, the rehearsals," remarked Samirah. "It was all so fun and funny, and I really enjoyed working with the cast. I even met new people and friends which I love."
Don't Tell Me I Can't Fly video short with Tonia and Ms. Katie Keane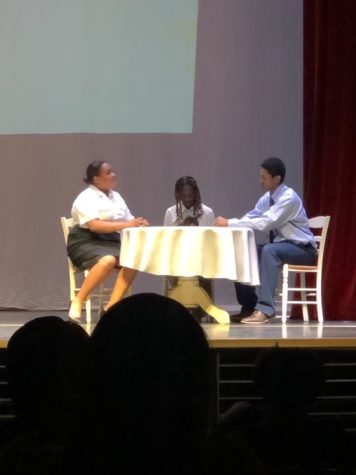 "Tonia" is played by sophomore Samirah Jackson. Junior Shakur Jackson portrays her best pal "Theo." Tonia's mother is played by freshman Tatyana Leonard, while her father is played by Amanuel Tesfahunegn, a sophomore. Tonia's loving Aunt Franny is played by sophomore Schekania Simon. The play obviously wasn't flawless, but it was tons of fun to watch and there was never a dull moment. Initially I just went to support Samirah but overall it blew my expectations away. It was a pleasant surprise to see.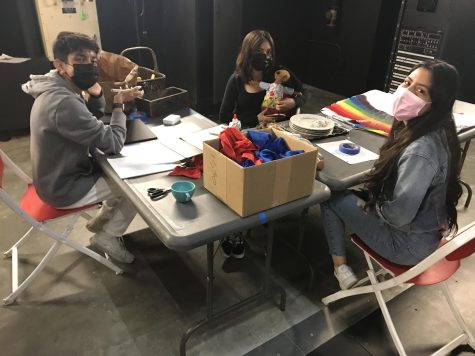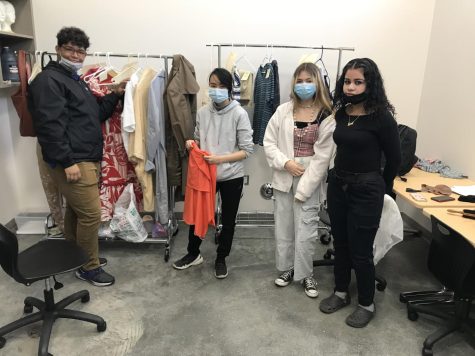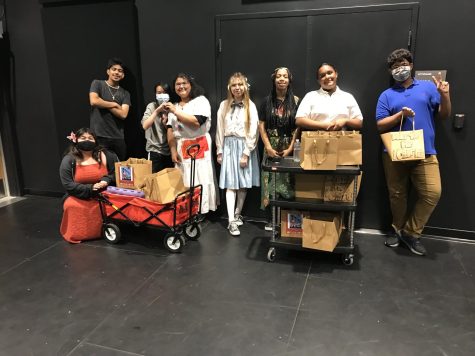 This will be the first of many productions at Hoover High School, and is only the beginning.