Relax and drink some tea
City Heights is a dense urban community in central San Diego, California. City Heights represents the very best of San Diego with its diverse communities. City Heights is known for its friendly people and several family-owned businesses. It isn't flashy, but the people that live here make it a pleasant place to live. You become a part of the community over time, which makes living here worthwhile. When you are driving the streets of City Heights, you will see lots of beautiful murals all over the community.
There is a new boba shop that just opened up recently called A Tea 7, Boba Tea Lounge. They have a variety of cool looking drinks.  The menu is extensive, so it may take a person a little time to decide because there is so much to choose from.  They have fresh tea, fresh milk, fresh fruit tea, flavored tea and milk tea.  You can also add additional toppings.  They also have 12 special teas that make A Tea 7 unique.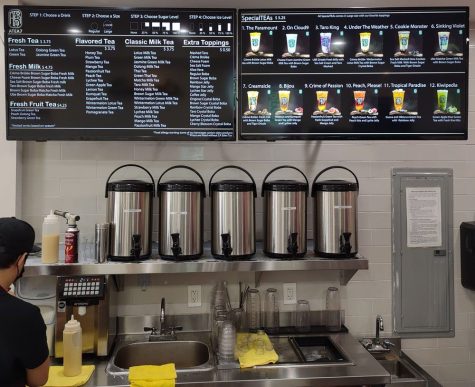 My favorite drink there is their On Cloud9 tea. I like that drink because of the cheese foam! It is also made with jasmine green milk tea and brown sugar boba.  The decor inside is Instagram worthy.  This boba shop is located at 5416 El Cajon Blvd, across the street from El Pollo Loco and around the corner from Horace Mann middle school.  There is parking in the back.