Good friends can be hard to find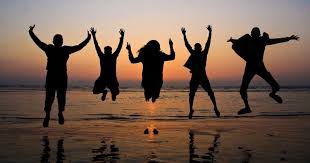 The thing that I value most are my friends. Friends are something that everyone needs in their daily lives, because they have a big impact on us. They bring us happiness, laughter, comfort, etc.. Sometimes it takes a while to find a group of good solid friends because growing up, you´re adjusting to new people or environments and sometimes those friendships don't work out as well as you wanted them to. However, once you find your solid group of friends, it's really easy to trust them and be yourself around them.
Having friends prevents us from becoming isolated, and gives us a sense of belonging.  In some way, I feel like we all have friends that we go to for different reasons but all together it's a good type of energy. Friends are people who motivate you to become a better version of yourself, and they can also teach you new things, especially about yourself. They are here for us when we need them and celebrate our accomplishments together.
It is also important to find friends that are actually genuine and good for your well being. There can be people who can put up a front and act like that they're for you but in reality it can be something totally different. Friends are people who we can have fun with, who we share our secrets with and who we can trust.