Good vibes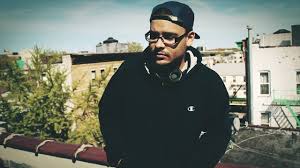 Hex One is my favorite artist because of how lyrically gifted he is. He's a rapper but most label him as an artist due to how versatile he can be. Hex can display astoundingly smooth cadences throughout his projects, and pretty much has it all in his arsenal. The way he utilizes metaphors in order to get a message across is mind boggling. His songs tend to be either a strong relatable message or simply him obliterating the track with bewildering rhyme schemes and wordplay. He used to drop many projects during the early 2010's but slowly went on a decline once he decided to move on with his life.
Good thing is he made so many songs that I never get bored of a particular one as a result of him leaving several behind for his fans to enjoy. He has a total of three solo albums which are all well-rounded, and was involved in several other exceptional projects alongside a long time friend. Hex never received any awards since he was an underground artist who never made it to the mainstream, therefore his craft was never exposed to a wider audience. I strongly believe only the ones who've truly taken their time to search for a hidden gem in the underground should be able to enjoy his music.
Hex was born in Barranquilla, Colombia, but later moved to America during the early stages of his life. Once in high school, he met Tek-nition who became his close friend. They would both rap together for fun at school sometimes which formed a strong connection between them. After high school, the two of them pursued their rap careers together, forming a two person group called Epidemic. As Epidemic, they went on to release multiple albums that fans highly praised. In the long run, Hex wanted to continue growing his rap career, while on the other hand Tek-nition decided he didn't want to be as active. This led to Hex releasing various solo albums where he won most of the fans over. Hex and Tek-nition are arguably both as good as one another, but the activeness is what ultimately gives the edge to Hex since we never fully got to see what tek-nition was made out of.
Currently, the most recent songs you can find of Hex are from 2017-2018. Based on those tracks he still seems to be as skillful as he was before. Although he's distanced himself from music making, I still hope someday he can return, even with Tek-nition perhaps.