Danny Trejo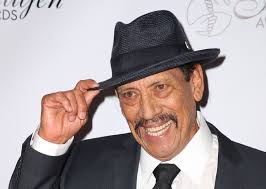 Danny Trejo is a Mexican American actor, and was born in Echo Park, Los Angeles on May 16th, 1944, to Alice Rivera and Dan Trejo. When he was younger, he was a drug addict and a criminal for 11 years. He was first arrested at the age of 10, and after that he was in and out of jail. Later, he was imprisoned on drug charges and armed robbery. While in prison Danny completed a 12-step program and got sober and by 1969 he was out of prison. But he did not start acting until 1985 when he was offered a role in Runaway Train by a guy whom he met in Cocaine Anonymous. He was offered the job on the spot and $320 to train the actors for a boxing match. Danny has also been in several movies like Spy kids in 2001, The Sponge Bob movie: Sponge on the Run 2020, and Machete in 2010 and is still acting. He has also been in a couple of episodes of Breaking Bad. He has also guest starred in many different shows like Modern Family and The Flash. But other than acting, in 2016 Danny opened a Mexican American restaurant in LA named Trejo's Tacos. Later, he also opened Trejo's Cantina and Trejo's Coffee & Donuts.
He has been married and divorced four times and has three children; Danny Boy Trejo who is 41 and the oldest; then his middle son Gilbert Trejo who is 34 and then the youngest and only girl Danielle Trejo, who is 32. His first son he had with Dianna Walton and his two other kids he had with Maeve Crommie.
Danny Trejo was not a successful man in the beginning, but he turned his life around after prison and has been sober for more than 50 years now, and is still extraordinarily successful.